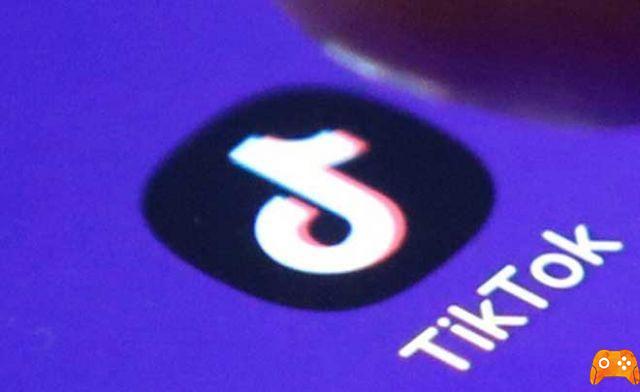 How to reverse Tik Tok videos. You can reverse a TikTok video you recorded by going to the "Effects" section of the video editor on the app, in the "Time" section. Inversion is just one of the many options TikTok offers for customizing and editing your videos. When you reverse a video on TikTok, you will be shown a preview of your video before posting it. So let's see: how to reverse a TikTok video after recording it.
TikTok videos can range from simple post-and-shoot posts to complex comic skits. This huge scope is largely due to the ease with which TikTok allows you to customize your videos - you can add filters, music, other videos, and more.
How to slow down TikTok video by recording in slow motion
Many users want to reverse videos on TikTok to add effect to make the video look like everything is done in reverse. For some users, this task may seem difficult to perform, but anyone can create that effect in no time in the right way. There are several methods you can find on the internet, but if you are looking for the simpler ones, keep reading below on how to reverse Tik Tok videos on Android or iPhone.
If you are interested in enhancing videos on TikTok or have been inspired by another TikTok you have seen, you may want to try adding a "reverse" effect to your video. This will make your video run in reverse, a simple change that can generate a lot of interesting ideas. Here's how to access and use the Reverse effect on your TikTok videos.
How to reverse Tik Tok videos
Once you're already logged into your account, this should be quick and easy to do:
Open the TikTok app on your Android phone or iPhone.
Tap the plus sign in the bottom center section of the screen.
Press and hold the red button to start recording your video, and when done, select the red check mark.
Tap "Effects" at the bottom of the screen - it's an icon that looks like a clock.
At the end of the new list displayed, tap "Now".
Select "Invert" and a preview of your new inverted video will appear on the screen.
If you like the Reverse effect, tap "Save" in the top right corner.
When finished, tap "Done" in the upper right corner of the screen and post it as you normally would.
How to reverse Tik Tok videos using BeeCut
The next method of making reverse videos on TikTok is via BeeCut. It is a video editor which can create videos from scratch and perform video editing which includes "Reverse" function. The tool is divided into three main parts: media, preview and timeline. Unlike the previous method, this way you can see the video you are editing on a larger screen.
It also has other enhancement features that can help you make a great video. Some of these features include text, filters, overlays, transitions, and elements. In addition, users can also edit, trim, crop, zoom, add mosaic and set the required duration for the video.
Here are the guided steps to add reverse effect in a TikTok video.
Click download to download and install this program. Open the app and choose 9:16 or other reports you like. Download
When the editor starts, import a video from the "Media" panel and drag it to the timeline.
After that, double click on the video file and another window will pop up.
Now you will see a box next to "Invert", all you need to do is check this box and then press "OK". The video will then be converted instantly. If you like, you can also add other effects before rendering the video.
To save your changes, click "Export" and choose the format you want to save. Click the "Export" button again to generate the file. Later, you can transfer the video to your mobile device and then upload it to TikTok via your account.
How to reverse Tik Tok videos using Kapwing
The last method to make reverse video on TikTok is to use an online tool called Kapwing. It is a multifunctional program that offers numerous functions such as creating videos, generating memes, adding filters to videos, reversing videos, etc.
The good thing about this tool is that you don't need to install additional software. Just go to its page, upload a video and then the tool will do it all. However, you need to make sure that you have a stable internet connection to use it normally.
To know how, kindly follow these steps.
Go to Kapwing's reverse video page.
Once on the page, upload the video clip you want to process by uploading it from your PC or pasting the video URL address.
When the file loads, you can choose the reverse speed you want, trim the video or add a watermark.
The next is to press on "CREATE!" button and wait for your video to be ready. You can then download the video and transfer it to your mobile device.
Conclusion
These are the simplest methods on how to make reverse video on TikTok. The tools work well and it's your decision which one to use. Also, to create an interesting reverse video that can go viral, you need to think about the theme. You can try other available programs or watch others' videos to get an idea. So what are you waiting for? Start creating your video with the reverse effect of the tools and share it with your friends right away!
Further Reading:
How to add stickers to your TikTok videos
How to change TikTok username in a few simple steps
How to use TikTok Parental Control
How to speed up a video on iPhone with iMovie or the Photos app
How to transfer photos from iPhone to PC