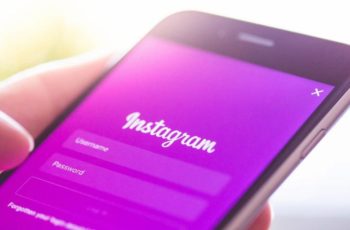 If there is one thing that brands have understood about social networks, it is the importance of sharing content with Internet users. However, Instagram doesn't offer instinctive content sharing like it does on other platforms.
Unlike Twitter Retweet or one-click Facebook sharing, for share photos of others on Instagram we have to put some tricks in place to share someone else's content.
And this nuance does matter: there's a difference between appropriating someone's content (talking about it on their behalf) and sharing someone else's content, including their nickname on their profile.
A small brake we notice on Instagram Repost is that we can't share a photo in an instant because the creators have always insisted on proposing the idea of ​​"living in the moment".
How to share photos of others on Instagram
As explained above, this is not possible share content directly on Instagram while the application allows you to share photos on Facebook, Instagram Messenger, Twitter or copy / paste the URL.
Solution n. 1: manually share a photo on Instagram
The manual technique is the fastest: just take a screenshot of the photo in question and re-publish it as if it were your own, reformulating it. Don't forget to indicate the source and photo credit of the original photo. You must have the approval of the author of the photo before reposting.
How to take screenshots on Android: 5 methods
Solution n. 2: an application to make a repost on Instagram
Otherwise, there is a third-party application for sharing content: Repost per Instagram, available free for Android and iOS. The advantage of this application is the ability to share any content on Instagram (photos and videos) without quality loss.
share photos or videos of others on Instagram: you have to copy and paste the url of the image you like (by pressing the three small dots at the top right), open the application. You will see the content you just copied and pasted, you just need to choose the position and color of the application logo that will appear on the post. Add source credit and photos and voila!
The interest of the Repost of brands
Studies show that sharing photos and videos is more effective than any other sharing on social networks.
People enjoy discovering new content on their screens.
Marketers have understood this and include third-party content sharing in their social media strategy.
Furthermore, more and more advertisers are not hesitating to create co-branding partnerships with other brands or influencers on Instagram to engage even more users around them and increase their audience and visibility.
Instagram does not it works more: what to do?
Further Reading:
How to put multiple photos in an Instagram story
How to put a GIF in your Instagram story
How to share Instagram photos on Facebook
How to like a direct message on Instagram
Discover Threads, the new Instagram app to contact your closest friends