For a few days now, your friend you used to chat with on Telegram no longer answers you. Indeed, he seems to be always and constantly offline. The hypotheses, in cases like this, can be the most varied. Maybe he has finished the data traffic on his smartphone and has no way to connect to the internet, or he has decided to take a break from social and messaging apps to "detox" a little. Or, again, after the last discussion you had, she decided to block you. If you have this doubt, you may want to know how to understand if you have been blocked on Telegram using iPhone or Android.
Well, seeing if a person has blocked you on Telegram is much easier than you can imagine. Just as it is possible to understand who has blocked you on WhatsApp, even on Telegram there are several clues to know. Just check them out and you'll find out right away. So let's see what it is.
How to understand if you have been blocked on Telegram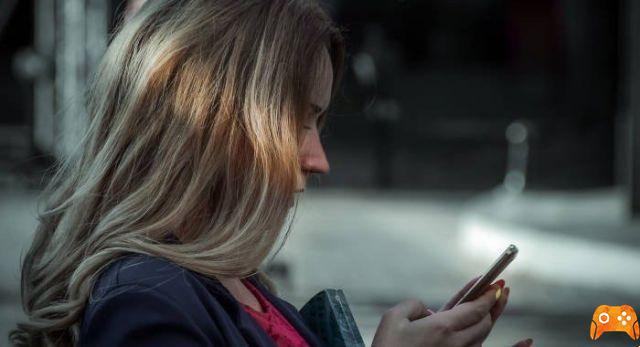 In the guide that follows, I will explain to you in a simple, but detailed way, how to understand if you have been blocked on Telegram. It will be enough to find out what are the clues that Telegram provides you to know and check them in chat.
All you need to do is read the steps in this guide and apply them to your case. You only need your smartphone and a few minutes of your free time. Ready? Great, let's get started.
Index
Clues in the chat
If you are interested in finding out if they have blocked you on Telegram, just access the conversation you have with this person (or create a new one) and check some details. First of all, you can check thelast connection time of your friend, which appears in the chat, just below their name. If it says "Last accessed: a long time ago"With no specified date, you already have the first clue of a possible block in place. Telegram, in fact, always reports the date of last connection, even if several months have passed.
Further clues can be gleaned by sending a message to your contact. As I have already had the opportunity to explain to you, however see who reads Telegram messages you just need to understand how the ticks. If, after days of sending the message, it stays a single tick, the chances of being blocked increase exponentially.
Calling
In case you still have some doubts as to whether they have blocked you on Telegram, you could always make one VoIP call from the conversation. If Telegram does not allow you to initiate the phone call over the internet with your friend and if all the chat details match, it means for sure that you have been blocked.
To find out, enter the conversation with your friend, press the icon of three dots vertically and choose the option Call. At this point, Telegram should initiate the call. Instead, if you saw the message Failed to connect, it would mean that, for a reason that you will have to understand or explain, you have been blocked on Telegram.