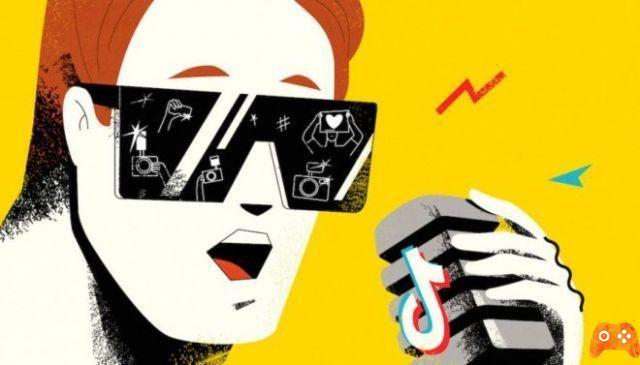 TikTok, formally known as Musical.ly, is a short format video sharing platform that allows users to quickly create short video content. Videos range from the lip sync of an Adele song to everyday life. If that sounds like something you might be interested in, here's how to use TikTok, including how to create videos and manage your privacy settings.
TikTok: A Brief History
TikTok known as Musical.ly, famous app where users had to upload lip sync videos to different melodies and sound effects. In 2018, a Chinese company named ByteDance acquired the app and merged it with its current lip sync app, Douyin.
As a result, the company released the TikTok app in August 2018. And in just one month, TikTok became the most downloaded mobile app. Now, it continues to be a leading video sharing platform available for download on iOS and Android.
How does TikTok work?
The basis of TikTok is simple. Users create an account and can instantly start creating videos within the app with a wide range of filters and tools. As soon as they're done, they can instantly share their videos on the platform. TikTok also allows users to upload videos created from another source and saved on the device or stream from within the app.
TikTok allows you to create videos that are 15 or 60 seconds long. You can also create unique photo collages and slideshows using the Photo Templates tool within the app. Some of the other features of TikTok include:
Fun special effects: do you want to be on the cover of a newspaper? Do you want to live like a cat for a day? These are just two of the hundreds of special effects available that you can use to create unique TikTok videos.
Sounds and music- You can create a video using a favorite movie quote or lip sync with your favorite song. TikTok offers users thousands of sound effects, songs and more to add to any video.
filters: TikTok also offers users a wide range of filters to choose from, reminiscent of Instagram.
TikTok Challenge
Another popular pastime on the TikTok app is creating challenge videos. These challenges are found using TikTok hashtags. Users go into challenge and once completed they share their video with the world, complete with the corresponding hashtag.
For example, the Haribo Challenge videos feature gummy bears singing Adele's "Someone Like You". Or, you may be familiar with the Old Town Road Challenge, which features users on horseback while "Old Town Road" plays in the background.
Whatever the trend on TikTok, you can expect to see videos in the Discover section of the app. Plus, you can even see your favorite celebrities hanging out and making videos of what they do throughout the day.
How to change your TikTok username
A unique username is a must for TikTok.
Tap the icon Profile at the bottom of the screen.
Toccata Edit profile to access your profile settings. You can also change your profile photo here as well as your bio. You can also link your Instagram and YouTube accounts.
Toccata Your name and delete the placeholder. Then, add your new username and tap Save.
How to change TikTok privacy settings
Although TikTok is considered safe, it is always important to protect yourself online. To change TikTok's privacy settings, follow these simple steps.
Tap the icon Profile in the lower right corner of the screen.
Then, tap i three points in the upper right corner of the screen to access your account settings.
Toccata Privacy and security.
Toccata All, Friends o Deactivato. For example, if you don't want users to create duets or react to videos using your videos, you can turn off that option.
When done, simply tap on the icon back to return to your profile.
How to check TikTok notifications
As you post videos and move around the app, you are gaining followers as well. To check your notifications, launch a home screen, then tap Incoming mail. On the following screen, you'll see a list of people who have followed you in the past, as well as any direct messages that come from new followers or friends. Did you know that it is possible to use TikTok also on PC, read here to know how to do it.
Further Reading:
How to protect your TikTok account
How to make your TikTok account private in 5 steps
How to search on TikTok
How to slow down TikTok video by recording in slow motion
How to withdraw money from your TikTok account