After waiting a little longer than we would have liked, now Minecraft Earth can be played on Android and iOS devices… albeit not all mobile phones are compatible.
This augmented reality title, which maintains the essence of what is still one of the most played games in history today, has become one of the best free mobile games It is one of.
The problem is that Minecraft Earth is not available to everyone. As is often the case with this type of games, the developer has announced with him a series of requirements to be able to play, which excludes some popular models in which, at least for now, it will not be possible to download the new Mojang title.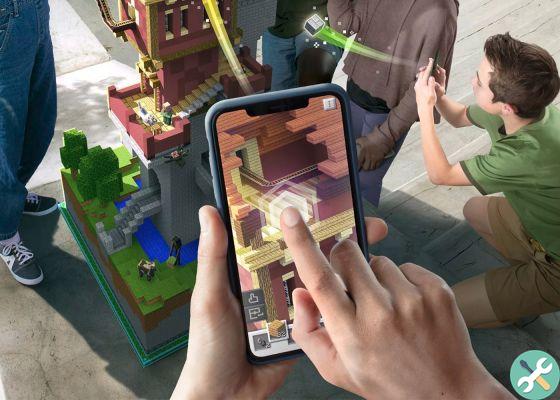 Minecraft Earth, the augmented reality construction and exploration game.
Requirements for playing Minecraft Earth
As specified on the game's official help page, in the case of Android devices, it will be possible to play Minecraft Earth only on mobile phones compatible with Google's augmented reality platform, formerly known as ARCore.
In general, and unless yours specifications do not allow it, most of the mid-range and high-end terminals launched on the market with Android 7 or higher are compatible with ARCore.
However, you can make sure if your terminal is included in our article with the list of compatible devices with ARCore, or on the official page of the platform.
Phones incompatible with Minecraft Earth: complete list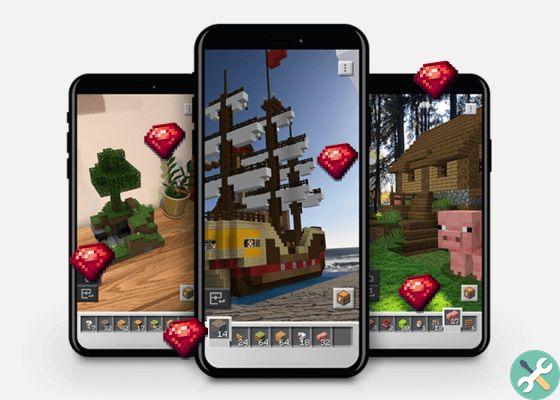 Minecraft Earth for Android phones.
However, even with an ARCore compatible device, Minecraft Earth may not work on your mobile. And is that Mojang has released a list of terminals incompatible with the game, consisting of a total of 19 models.
Blackshark Shark 1S
Google Pixel
Google Pixel XL
Huawei Nexus 6P
LG Nexus 5X
LG LG G6
LG V30 +
LG V30
Motorola Moto X (4)
motorola one
Motorola moto g (6)
Samsung Galaxy TabS3
Samsung Galaxy J5
Samsung Galaxy A8 (2018)
Samsung Galaxy J7
Samsung Galaxy A30
Samsung Galaxy Pro J5
Samsung Galaxy A70
Redmire Xiaomi Note Pro 7
If you own one of these mobiles, I'm afraid that you will not be able to play Minecraft Earth at due to compatibility issues with i requirements of game.
Taking into account the details given on the game's official support website and information from Google's augmented reality platform, i requirements for Minecraft Earth would be the following:
The device must be ARCore compatible
The device was originally released with the Google Play Store installed.
The device must be running Android 7.0 or a newer version.
In case you don't have a compatible mobile, it might be a good idea to take a look at one of the alternatives in our list of cheap mobiles to play Minecraft Earth. That, or trust Microsoft to decide lower the game requirements to increase the number of supported devices, which is very unlikely at this point.