Our list of the best PS4 games of June 2021
PS4 games
Every month a lot of video games dedicated to the various platforms (PS4, Xbox One, PC, Nintendo Switch) come out and it is not always easy to decide where to invest your money. Precisely for this reason we have decided to collect a selection of best PS4 games currently available for purchase, both online and in physical stores, in order to facilitate your choice. Every month we will update the list with new arrivals, provided of course that they are worthy of your attention. And everyone on the list also works on PlayStation 5!


Given the large number of products, for ours list to the best video games for PlayStation 4 we decided to select (almost) only the titles we reviewed on EpicTrick that managed to obtain the highest ratings (in this case above 8), offering you a very quick overview of each of the games on the updated list (June 2021).
PS4 Games: 2021 Ranking of the Best
Marvel's Spider-Man: Miles Morales (Action)
The Last of Us Part II (Action)
Ghost of Tsushima (Action)
Final Fantasy VII Remake (Action)
Red Dead Redemption 2 (Action)
Marvel's Spider-Man (Action)
God of War (Action)
eFootball PES 2021 (Sports)
Kingdom Hearts 3 (RPG)
Persona 5 Royal (Role Playing)
Dreams (Casual)
Beat Saber (PlayStation VR)
Astro Bot: Rescue Mission (PlayStation VR)
PS4 games coming out
I games coming out for PS4 they will undoubtedly go away, but not so quickly. The advent of the PlayStation 5 and Xbox Series X will change the cards, but Sony is committed to continuing to support its console at least for next year. Some notable exclusives, such as Marvel's Spider-Man: Miles Morales, are in fact also available on PlayStation 4.


It must also be said that the very slow diffusion of PlayStation 5 will ensure that many developers continue to pour their products on the old console. Probably the situation will unlock in 2022, for the moment so you can sleep peacefully.
To find out what games are coming to PS4 in the coming months, you just have to follow our gaming section on Epictrick. However, consider that with the arrival of PS5 the games actually coming out for PlayStation 4 are slowly decreasing. However, there will be a transition period in which major titles will come out for both platforms.
What are the best PS4 games?
The comment space is obviously open to any suggestions or comments, indeed, we are pleased to discuss with you which titles are best suited to your tastes. But now we leave you with ours list of the best PS4 games divided by gender. We will update this list every month with the best news.


Best PS4 Action Games
Below is the list of the best PlayStation 4 games in the action game genre, which includes various titles including classic Tomb Raider action titles as well as FPS or derivatives.
Resident evil village
Resident Evil Village has many tricks up its sleeve: it amazes, surprises and is full of ideas, and entertains with its continuous change of register. The first-person view remains, and is proposed in this sense just as a sequel to Resident Evil 7. The competitive online experience for 4 to 6 players is also coming soon.
Resident Evil Village Review
Outriders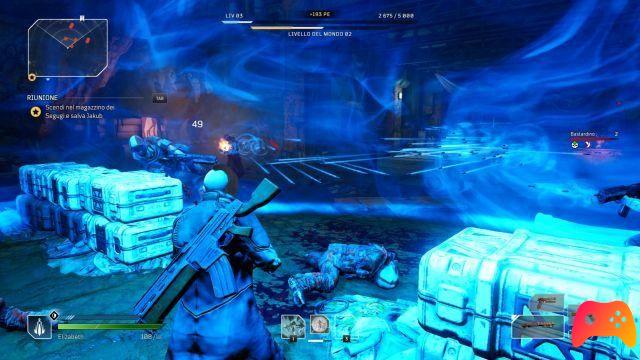 It's a far from perfect game, but it has some pretty good tricks up its sleeve. During the fighting it knows how to be lively, despite the roofing system which on certain occasions plays a fundamental role, and very, very pyrotechnic. Underlying it are Destiny-style online Action RPG mechanics and an extraterrestrial sci-fi setting.
Character 5 Strikers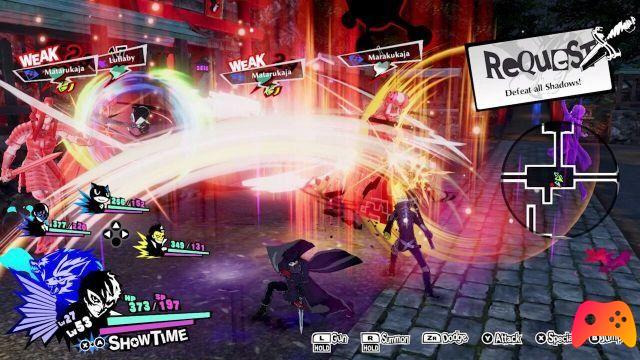 A game that straddles many genres. Basically it would be a musou, in reality it lends itself both as a role-playing game and as an action game. In any case, this is the sequel to Persona 5, the famous ATLUS JRPG recently translated into Italian as well. As fun as it may be even for newbies, without having the basics related to the story told in the predecessor, playing it could be more difficult than expected.
Persona 5 Strikers Review
Assassin's Creed Valhalla
Some have called it the best Assassin's Creed since Ezio Auditore's good times. We don't know if we agree with this statement, but the fact remains that Valhalla is a great exponent of the Action RPG genre as well as a gigantic chapter of the famous Ubisoft series. It will probably be able to offer you a hundred hours of gameplay, all in a rather fascinating historical and geographical setting. The defects are not lacking, but they are quickly forgiven.
Assassin's Creed Valhalla Review
Marvel's Spider-Man: Miles Morales
It comes out simultaneously on PS4 and PS5 and is partly a sequel to the first Spider-Man, partly a stand-alone expansion centered around a new protagonist. Miles Morales' evolution is by no means trivial, and ultimately the game is a lot of fun. The duration, however, is not at the top, especially if you do not intend to dwell on the secondary missions and on the various activities of the city of New York.
Marvel's Spider-Man: Miles Morales review
A very well conceived game, with guessed protagonists and lightning fast loading.
Mafia Definitive Edition
Mafia Definitive Edition is a great remake, with a "unique" major flaw. Historical fans of the first chapter will not find the original music, the voice acting itself and will notice some small changes in the story. If you can overlook these details, the road is literally downhill. The combat system has been revisited and the graphics engine is nothing short of splendid.
Mafia Definitive Edition review
Ghost of Tsushima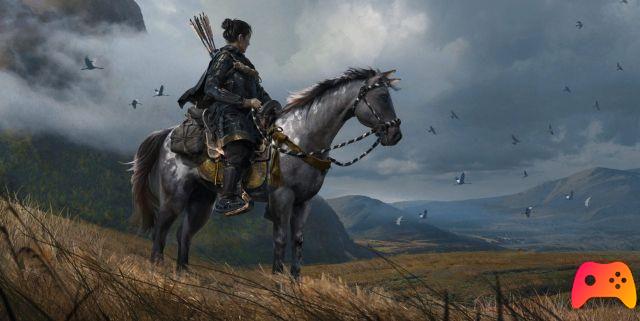 This is the very latest PlayStation 4 exclusive. The game throws us into feudal Japan, an open world full of activity and beautiful to see. Even the photo mode alone is worth the price of the ticket. Technologically and graphically it will not be on a par with The Last of Us Part II, but it manages to offer truly unique views, managing to make you feel like real samurai.
A fantastic setting, which will magically bring you back to the Japan of the samurai.
The Last of Us Part II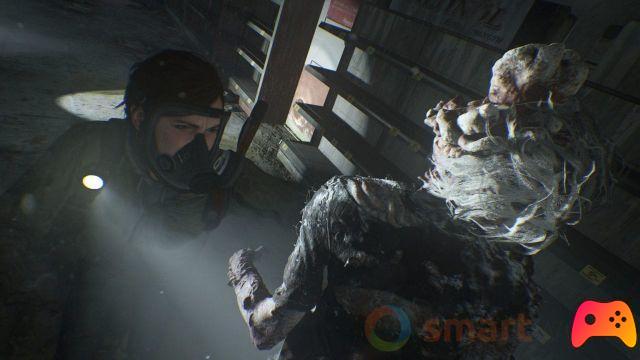 It arrives on PlayStation 4 on June 19, 2020, but we're already putting it on this list for obvious reasons. This is the sequel to one of the most popular action adventures ever on the PlayStation ecosystem, capable of selling 20 million copies between the PS3 and PS4 versions. What happened to Ellie and Joel after the turbulent finale of The Last of Us? We can finally find out with this second, unmissable chapter. As for our final judgment, Naughty Dog's new effort deserves a nice dry 10.
The Last of Us Part 2 Review
The sequel to the action game that has sold over 20 million copies on PS3 and PS4.
Final Fantasy VII Remake
The long-awaited remake of the most beloved JRPG of all time is finally here, only and exclusively on PlayStation 4. Even more exciting than in the past, thanks to a completely renewed graphics sector, even more frenetic, thanks to a more action and spectacular combat system . There are some flaws, but you will soon learn to convince yourself given the overall quality of this modern makeover.
Final Fantasy VII Remake Review
PlayStation Store
DOOM Eternal
The best FPS you can currently buy for your PlayStation 4. If you are even minimally attracted to the genre or if you are among the millions of fans of the id Software saga, DOOM Eternal is an unmissable event. Even more frenetic, even more violent, even more metal than before, it will take you around the galaxy in search of demons and ancient alien races.
DOOM Eternal review
PlayStation Store
Nioh 2 + Nioh Collection
Nioh 2, even more than its predecessor, asks the player everything himself. Long-lived, difficult, full of variables and in need of attention, the new effort of Team Ninja is beautiful in the eyes of those who chew the genre, especially those who have loved the original adventure. Bear in mind that this is essentially a soulslike.
Nioh 2 review
PlayStation Store
If you wish, the NIOH Collection is also available which includes both chapters of the saga.
Dragon Ball Z: Kakarot
A mix between an action game, a (simplified) fighting game and an RPG, Dragon Ball Z: Kakarot is the perfect title for all fans of the Akira Toriyama series who are "hiding" out there. It's not perfect, but it makes you relive so many epic moments that you'll forgive it with ease.
Dragon Ball Z: Kakarot review
Borderlands 3
It is one of our favorite shooters. It takes what was good in previous chapters and elevates it to maximum power. His style of play remains unchanged: you choose one of the 4 classes, immerse yourself in this crazy cel-shading universe at the right point and shoot anything that moves, with increasingly beautiful weapons and perhaps alongside friends or perfect ones. unknown. This time we also move between different worlds!
MediEvil
Seeing the world of MediEvil in the modern lens makes your hair stand on end with emotion. It may have been reborn with a new look, but under that dress there is still the extraordinary adventure of more than twenty years ago. The restoration work does not reach the podium of the best graphic makeovers, which however defends itself with nails and teeth: brighter colors, more varied materials, more vivid models, underline that the magic of Gallowmere is more alive than ever.
Monster Hunter World Iceborne
Is the Monster Hunter saga one of your favorites? Buy it on the fly. Have you ever approached the saga and want to start? This is the right chapter. Impossible to describe it in a few words, it is nothing short of huge and extremely fun. The Iceborne expansion came recently, huge to say the least, fun to say the least. If you buy the physical package, the original game is also included.
Monster Hunter: World review
Monster Hunter World: Iceborne review
Remnant: From the Ashes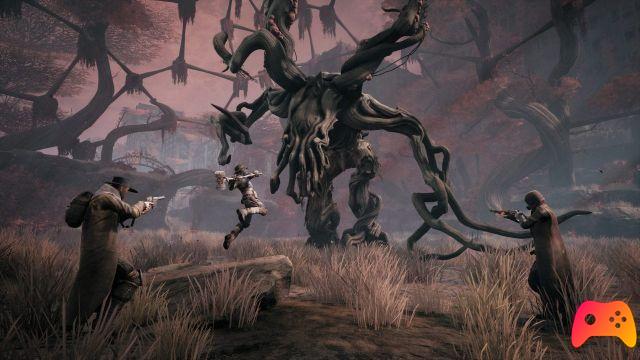 Remnant: From the Ashes offers one of the best collaborative experiences in the roleplaying action scene. It will delight those who love genre and numbers, despite the technical problems accused on consoles, which in any case do not diminish what, without a shadow of a doubt, is the surprise of this 2019.
Remnant Review: From the Ashes
PURCHASE: PlayStation Store
Control
The new Remedy effort is, as usual, a truly unique game. The narrative style, the mysterious environments, the variety of situations and the emphasis on environmental interactivity define a fascinating and original adventure.
Wolfenstein: Youngblood
Perhaps we should include it among the multiplayer titles given its co-op nature but the fact is that Wolfenstein: Youngblood is also playable solo. We could define it as an evolution of the series, there is a clear turn towards the universe of RPGs but it is not certain that naked and raw FPS fans do not like it.
Wolfenstein Review: Youngblood
Days Gone
Days Gone will not be counted among the masterpieces of this season, because in fact it is a derivative game that in part knows already seen. Underneath, however, it is an excellent open world action game, which manages to involve the player thanks to a good dose of tricks.
Sekiro: Shadows Die Twice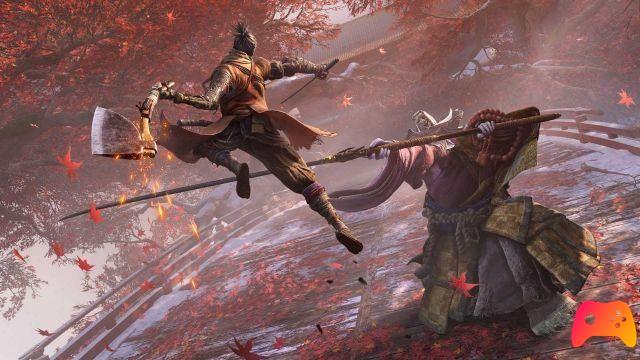 Impossible not to count it among the best action games. It is a challenge against yourself that will probably bring out the worst in you. It is difficult to say the least, and it is not a title suitable for everyone, but the satisfaction of beating all the obstacles proposed by FromSoftware is great.
Sekiro Review: Shadows Die Twice
Devil May Cry 5
Tamarrissimo, hilarious, explosive: Devil May Cry is back in great shape, even more boorish than before. Three different characters with a completely different style of play, not only from a gameplay point of view but also from a visual point of view.
Resident Evil 2 Remake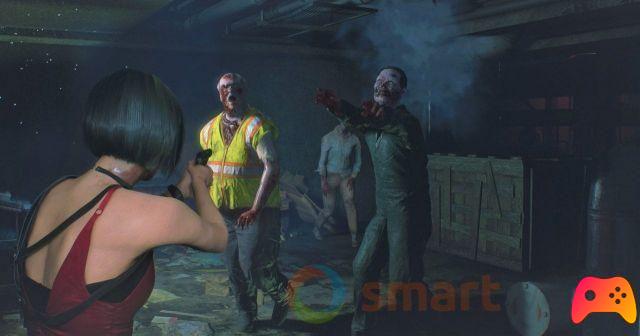 Capcom has listened to its fans: the Resident Evil 2 remake is flawless, and it's Resident Evil in its purest essence. It is the perfect meeting point between the new, thanks to a practically flawless graphics engine, and the old, thanks to the story that made the saga famous probably even more than the first chapter.
Resident Evil 2 Remake review
Red Dead Redemption 2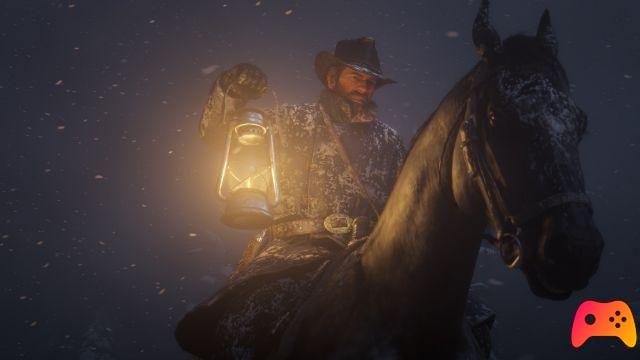 It is the best open-world ever, and it could only come from those who, with open-worlds, have been working on it for a lifetime. Hats off to Rockstar Games for this umpteenth masterpiece.
Red Dead Redemption 2 review
From the writers of GTA V comes a huge and complex western that will keep you company for dozens of hours.
Marvel's Spider-Man
Another great PS4 exclusive. The Spider-Man of Insomniac Games takes you to an open world New York with a brand new story, with plot and characters partially revisited and with fun and well-tried game mechanics.
Marvel's Spider-Man Review
God of War
Wonderful, fun, exciting: these are some of the adjectives with which we could describe the new God of War, a journey in the role of a different, more mature Kratos, with a son in tow. A journey of growth for both characters, an incredible adventure in Norse mythology that will be able to amuse and amaze you for dozens of hours of play. Highly recommended.
Horizon Zero Dawn
A masterpiece. Difficult to define Horizon Zero Dawn with other terms. A vast open world, a story that unfolds in over 30 hours of gameplay, fun fighting mechanics and in some ways even difficult to master and one of the best graphics engines seen on Console. If we haven't convinced you enough with so few words, read our review.


Best PS4 Racing Games
Below is the list of the best PlayStation 4 games in the racing game genre.
DiRT 5
It is one of the first racing titles to take advantage of the innovations present on PlayStation 5, but also on PS4 it makes a worthy figure. Varied, not stingy in content and beautiful to look at, the new work by Codemasters is for everyone, but it pays the price of having lost a bit of identity in the pivotal contents of the saga and in some other headache here and there: that said, not should be missing in every car lover's library.
MotoGP 20
The made in Italy motorcycle racing title, created by the software house Milestone, is renewed as every year, bringing with it some improvements that in fact place it a step above its predecessor. In addition to the MotoGP there are also the Moto2 and Moto3 championships!
Crash Team Racing Nitro-Fueled
The Beenox and Activision remake keeps intact all the fun of one of the most beautiful kart games ever. The new edition also includes karts and circuits from the following chapters and many other innovations arriving over the months. Unmissable!
Crash Team Racing Nitro-Fueled Review
Need for Speed: Payback
The historic EA racing game saga is back, this time with a huge open world to explore freely and a Fast and Furious-style story mode. Following the controversy over in-app purchases, the progression phases have also been changed, making it even more attractive.
Need for Speed ​​Review: Payback
Gran Turismo Sport
It is a spin-off of the series mainly based on eSport-style online competitions. Fans of the saga may turn up their noses, and they did, forcing Polyphony Digital to run for cover: from 2018 there will also be a classic single player mode. But take a look at the review, it's a very special product in its own way.
Gran Turismo Sport Review
The current generation Gran Turismo now has a very large amount of content!
Project CARS 3
Slightly Mad Studios and Bandai Namco start from the foundations of the first and second chapter by building a sequel that offers a driving model full of variables that can also be used with a controller. Alternatively, for those looking for a more arcade experience, it also offers many driving aids and simplifications of various kinds. Perhaps more could have been done graphically, considering that on PC the game is much better.
WipEout Omega Collection
A collection not to be missed. This should be enough for you, both if you are among those approaching the WipEout universe for the first time, and for longtime fans of the series. On PS4 Pro, it's really great: native 4K and 60 fps!
WipEout Omega Collection Review
An almost infinite variety of game situations in the most addictive futuristic racing game.
F1 2020
Like every year Codemasters and Koch Media renew the racing game dedicated to the Formula 1 championship, and like every year the advice is to grab the new chapter even more cared for in every respect.
Assetto Corsa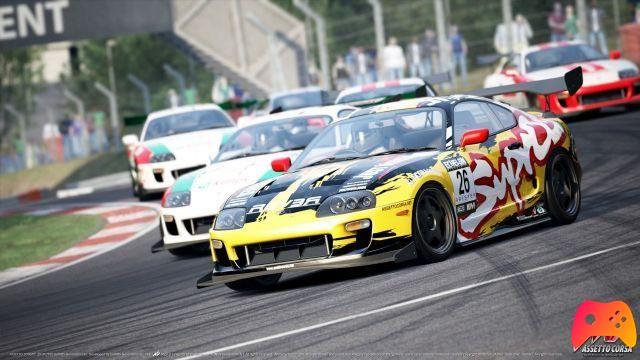 We always talk about Assetto Corsa with some pride: it is an all-Italian video game created by Kunos Simulations and published by 505 Games, the editorial division of the Digital Bros group. What makes it special? An almost maniacal care of the cars and an extremely realistic driving system, which gives its best with a nice steering wheel.


Best PS4 Sports Games
Below is a list of the best PlayStation 4 games in the sports genre, including football simulators.
Captain Tsubasa: Rise of New Champions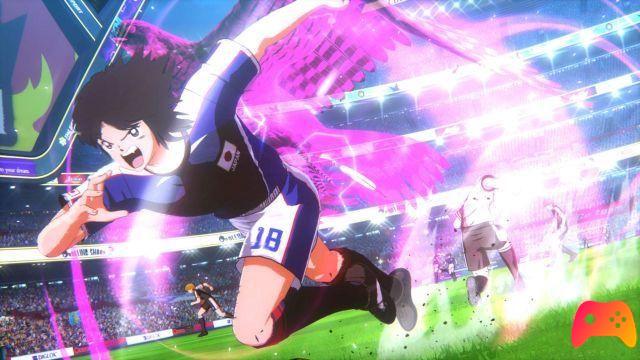 Perhaps calling him sporty is a gamble, given his strong arcade vein. Nevertheless Captain Tsubasa knows how to return a different football experience than usual that will entertain even the most hardened players of FIFA and PES. And if you grew up with Holly and Benji this is a truly unmissable experience.
Captain Tsubasa: Rise of New Champions review
PGA Tour 2K21
There is little to do, if you are even the least bit passionate about golf your reference game for the next few months is PGA Tour 2K21. The scalable difficulty level and the many proposed challenges will guarantee you hours and hours of fun. What is certain is that it approaches a real simulator, making it very difficult at advanced levels of difficulty.
AO Tennis 2
Let's go back to talking about tennis on this list! He is one of the very few video game exponents of the famous sport to land on this generation of consoles, following the first AO International Tennis of 2018. The final vote does not meet the standards for inclusion in this list, but if you are looking for something like this practically not you have alternatives. Plus there are various improvements!
NBA 2K21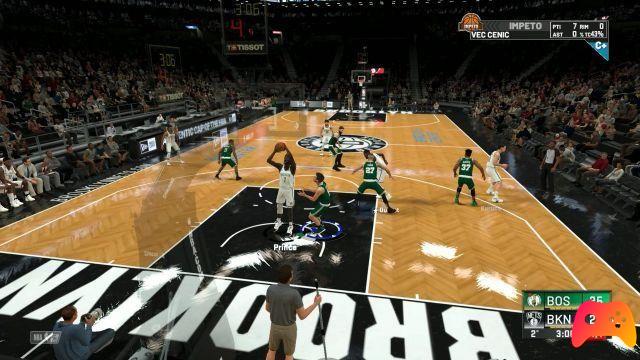 The new version of the 2K Games game offers a great variety of challenges and possibilities: you can become the king of the pitch or the MVP of the finals, the important thing is to shoot the basket! The small improvements compared to previous editions are not many, but they are still appreciated.
Virtually infinite game situations and many small improvements over previous versions.
Everybody's Golf
Perhaps it should have been included in the casual genre, but it is precisely the title chosen by the software house that prompted us to insert it in the sports section. Golf belongs to everyone, it is not necessarily an exclusive sport, and Everybody's Golf tries to offer it in arcade sauce, bringing secondary activities, huge 3D environments and much more to it.
FIFA 21

EA had already done a great job with the previous year's chapter in terms of content and graphics. This year there is not a real revolution and if you are looking for something new you have to settle for the Volta mode, however very nice!
It is not a real revolution, but a version that further expands the already considerable possibilities of the game.
eFootball PES 2021
This year Konami breaks a tradition that has been going on for some time. PES 2021 is a so-called Season Update of the 2020 chapter. We therefore find the same graphic engine, some slight gameplay news and obviously all the updated teams, squads and leagues. The price is much lower, especially if you own a copy of PES 2020.


Best PS4 RPG Games
Below is a list of the best PlayStation 4 games in the RPG genre, including theme variations such as Action RPGs, JRPGs or first-person RPGs.
Mass Effect Legendary Edition
This is the first time that the three, first (and only?) Mass Effect have landed on PlayStation 4. An unmissable opportunity, if you are even minimally passionate about RPGs and science fiction. From the 1st to the 3rd the action vein gradually takes hold, but it is in all respects a single, great role-playing game that will allow us to continue with the same character.
Mass Effect Legendary Edition review
cyberpunk 2077
Our V from the PS4 version of Cyberpunk 2077.
Warning: take this into consideration ONLY if you have a PS4 Pro (or a PS5) available. As things currently stand, it's hard to appreciate on the standard PlayStation 4. That said, Cyberpunk 2077 will be able to offer you a futuristic world (from the Cyberpunk notes in fact) that will not cease to amaze you. There are flaws, such as artificial intelligence that does not always live up to expectations and various graphic glitches, but once these obstacles have been overcome you will have an experience in front of you capable of guaranteeing you a hundred hours of gameplay. More updates will arrive in the coming weeks to improve the console experience.
Person 5 Royal
Over 100 hours of gameplay, a unique graphic style, JRPG dynamics including elements of social simulation, character and level design to the stars, a soundtrack that will remain with you: we no longer know what to say to convince you! The new version called Royal boasts among other things the complete translation into Italian, an extended game campaign, new characters, expanded RPG dynamics… MANDATORY purchase.
Persona 5 Royal review
PlayStation Store
The Outer Worlds
From the creators of Fallout comes The Outer Worlds, a space adventure in a completely identical game frame largely inspired by the mechanics of the latest Fallout. As a good RPG it has multiple endings, and it can all be tackled with a myriad of approaches and fighting styles. It defends itself without problems even on consoles thanks to well-designed controls and the so-called Tactical Time Dilatation.
Ni No Kuni Remastered
Seven years after the Italian release of the original, the official Remastered arrives. A Remastered that, in our review, we define "due". Yes, because such a title deserves to be played by all those who at the time let it slip away. There are no particular changes compared to the version of the past, also because the work done by LEVEL-5 and Studio Ghibli (yes, that of the master Hayao Miyazaki) was already excellent.
Ni No Kuni Remastered Review
Kingdom Hearts 3
Kingdom Hearts 3 is an act of love for fans of the saga, the final gloss of a disorganized story, too enigmatic and with wordy dialogues, reflected in an absolutely unique identity. An identity built over time, never lost and which must never be lost. An identity that gave birth to a wonderful journey. A journey we will never forget.
Dragon Quest XI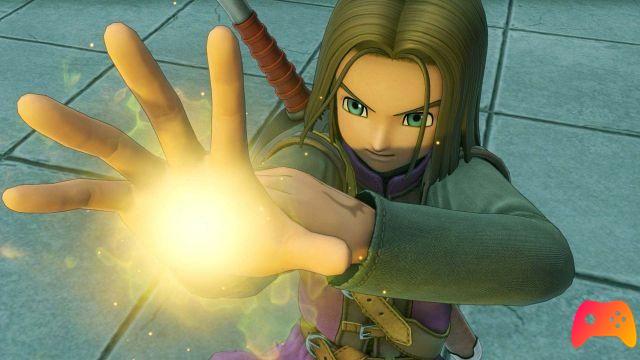 Dragon Quest finally returns to the West! Beautiful from an artistic point of view, mechanics tested and always fun, long-lived, in short, almost perfect! Too bad for the difficulty level to the downside.
Divinity Original Sin 2: Definitive Edition
The best RPG of recent months (it is still in the Olympus of the best ever) has also landed on consoles with a definitive edition full of additional content. Don't miss it.
Divinity Original Sin 2: Definitive Edition review
Vampyr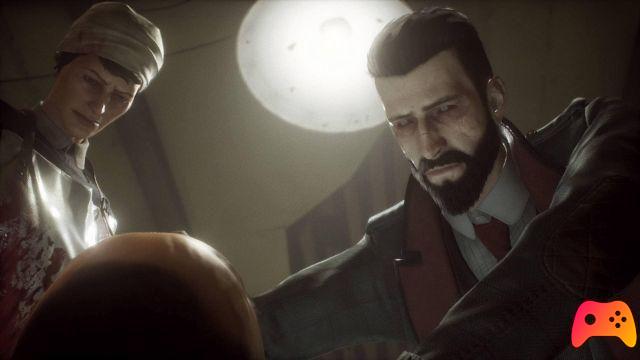 The new effort by DONTNOD Entertainment, the same software house as Life is Strange and Remember Me, is finally here. A truly peculiar game, which takes a while to get started but which will give you fun and particularly intense scenes.
Ni No Kuni 2: The Destiny of a Kingdom
A huge game, which perhaps did not have the resonance it deserves. An interactive fairy tale, with a particularly layered and original Action RPG combat system. Settings and characters influenced by Miyazaki's works and much, much more.


Best PS4 Battle Royale Games
Below is a list of some of the most popular Battle Royale-style video games available on Sony's PlayStation Store. These are online games in which 100 or more players compete in particularly large arenas with strict rules, such as permanent death.
Fall Guys
The game phenomenon of the moment. 60 players compete in a match divided into 5 rounds. Each round feels like a section of Takeshi's Castle, with a random selection of one of 24, sadistic, jumping, shoving and tumbling mini-games. It's the most downloaded PlayStation Plus game ever, with over 20 million players on PS4 alone.
Fall Guys Review
PURCHASE: PlayStation Store
Call of Duty: Warzone
Call of Duty: Warzone's Battle Royale mode features 150 players in a massive arena. The rules are extremely peculiar. If you die you are thrown into a 1 vs. 1 for a chance to fight back. Passes can also be purchased to resurrect oneself or teammates. Otherwise there is swag mode! It is also compatible with the new Call of Duty: Black Ops Cold War.
DOWNLOAD: PlayStation Store
Fortnite
It cannot be defined as the first battle royale ever (probably the primacy goes to PUBG) but in any case it is the one that started the fashion of the moment. Much more cartoonish than a PUBG or a CoD: Warzone, Fortnite can also count on the construction of structures and game tactics very different from those we are used to.
DOWNLOAD: PlayStation Store
Apex Legends
The battle royale according to EA and Respawn Entertainment. It has a solid base of millions of players. Here, too, the classic concept of Battle Royale is overturned, shifting the view to the first person (like Warzone) and proposing characters characterized by different abilities in perfect Overwatch style.
DOWNLOAD: PlayStation Store
PUBG
We can call it the forerunner of the genre. A bit more edgy than others in the sense that it takes itself very seriously and has a fairly high level of difficulty. Unlike the others it is paid, carefully evaluate the purchase, perhaps trying some other Battle Royale first to see if the genre is actually for you.
PURCHASE: PlayStation Store


Best PS4 Games Online
Below is the list of the best PlayStation 4 games that are part of the online video game genre, to be enjoyed mainly in team multiplayer or MMO style.
Call of Duty: Black Ops Cold War
After the success of Modern Warfare (remake), Activision tries again the coup with a chapter always with the feet anchored to the ground, characterized by many online modes, well-structured maps, a system of progression tested and a campaign full of adrenaline. If you enjoyed Modern Warfare you won't find it hard to love this new iteration as well.
Call of Duty: Black Ops Cold War review
Call of Duty: Modern Warfare
Call of Duty is back! An excellent single player campaign, intense and by no means trivial also due to the topics covered, is as usual a classic prelude to a particularly vast online mode full of news. The style of play has changed, team play matters a lot and maps often offer various approaches to play that could make them unpredictable even for the most prepared players.
Call of Duty: Modern Warfare review
The most played online shooter of the year, it also boasts a beautiful multiplayer campaign.
The Division 2 + Warlords of New York
Sorry Ubisoft! You were right, The Division could be a great game, a product that is still different from the canons imposed by the genre, but still fun. And with The Division 2 you have improved pretty much everything that can be improved, turning out a fun and potentially long-lived game. The first expansion titled Warlords of New York was recently released which further expands the game world, history and endgame.
The Division 2 review
Warlords of New York Review
Battlefield V
As every chapter of the series makes the fans discuss, but it must be said that EA and DICE, at least as regards some parts of this chapter, have done an excellent job. The maps are huge, complex, and some gameplay innovations enhance team play like never before.
Star Wars Battlefront 2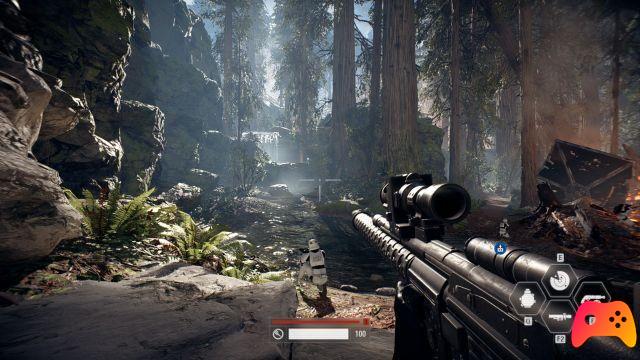 Born from the collaboration between a considerable number of companies (EA, Disney, LucasFilm, DICE, Criterion, Motive Studios), Star Wars Battlefront 2 is all that spectacular a Star Wars fan can find on PlayStation. The rich multiplayer sector is supported by a campaign that fits between Return of the Jedi and The Awakening of the Force.
Star Wars Battlefront 2 review
Destiny 2 + DLC
The space epic signed by Bungie returns to involve millions of players with a second chapter that takes what was good in the first, improving and expanding it. It can potentially offer hundreds of hours of gameplay, alone (thanks also to guided games), or in company thanks to the clan system.
We add a paragraph to report our review of Forsaken, the latest expansion dedicated to Activision's MMO.
Destiny 2 review
Review The Curse of Osiris
Forsaken review
Shadows from the Deep review
For Honor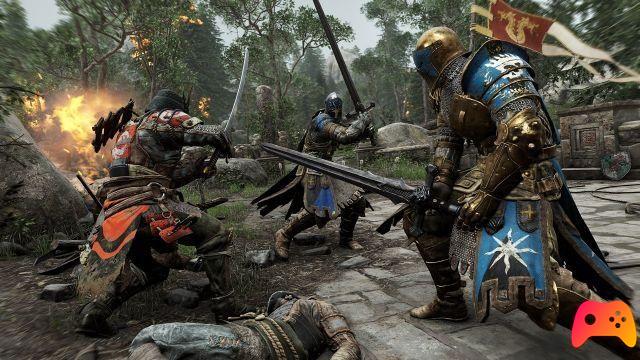 Ubisoft's latest effort enters this collection by force. For Honor is a great multiplayer game, even if the online scaffold wobbles from time to time. In our review we defined it as a new kind of experience, an evolution of the fighting game from the rewarding and layered combat system.
Overwatch
Overwatch is another one of those videogame gems that 2016 gave us. It's a real drug, and even if you put it aside for a while to move on to some adventure or some action game based on a single gaming experience player, you will soon return to play some Overwatch matches.


Best PS4 Adventure Games
Below is the list of the best PlayStation 4 games that are part of the adventure genre.
It Takes Two
It Takes Two is precious: it can be faced only and only with another person in shared screen cooperative in local or online mode, just like its spiritual predecessor, A Way Out. a fairy world generated by the pain of a daughter.
Little Nightmares 2
Tarsier Studios are back with a second installment of Little Nightmares! If you've played the first one you probably won't have missed it. Otherwise, know that it is a story unrelated to the events of the first. The new "hero" is called Mono and is a boy who wakes up lost in a forest: he has a paper bag on his head and is attracted to television screens.
Little Nightmares 2 review
Death Stranding
One of the most talked about games of this 2019. It is difficult to place it in just one genre, also because the purists of action games may have something to say about seeing it classified in that category. Death Stranding is an incredible sci-fi adventure, with a stellar cast, equally incredible graphics, audio and voice acting, and a style all of its own, which could be incredibly thrilling or disappointing in the absolute sense of the word. However, we cannot fail to recommend it.
Blacksad: Under the Skin
A delightful old-fashioned noir with a black detective cat. So we describe the new Blacksad: Under the Skin in our review (link below), a real point and click adventure of those of the past projected in the same universe of the comic series from which it takes inspiration. We are therefore in a retro New York inhabited by anthropomorphic animals, and in the role of investigator John Blacksad we will launch ourselves in the classic unsolvable case.
Blacksad Review: Under the Skin
Trine 4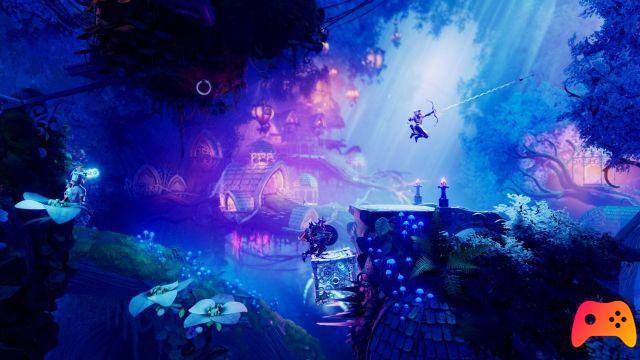 With this fourth chapter, Trine returns to doing what she does best: making a fairytale adventure using the classic two-dimensional approach filled with puzzles and characterized by a refined aesthetic taste. In short, a real interactive fairy tale! The formula, although it does not depart from the past, still works very well.
Trine 4: The Nightmare Prince review
Erica
"You have never seen a movie like this": is the title of our review, and it should make you understand a lot of what Erica has to offer. It is not a classic video game, but more a very special interactive film that can be yours for just € 10. To try!
Erica review
PURCHASE: PlayStation Store
Judgment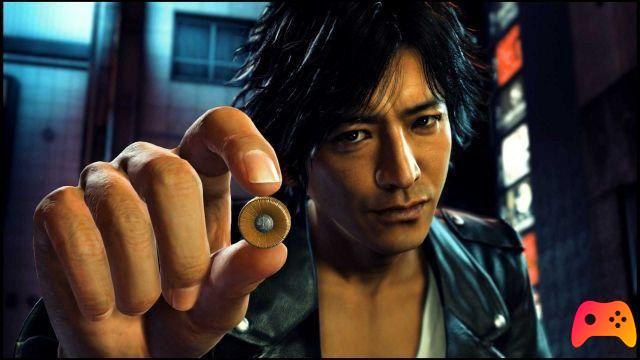 Judgment is a spin-off of Yakuza "the same but different" than the previous chapters. Try to go down the detective route and it does so by adding little ideas that flesh out the variety and storytelling.
A Plague Tale: Innocence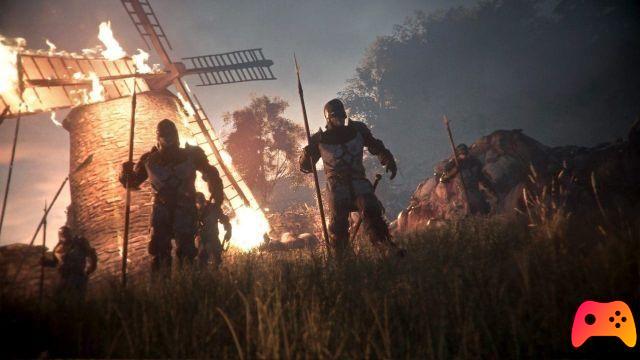 A dark fairy tale that enchants the player. The game mechanics are simple and the animations are not always excellent, but it is still a work to be played in one breath.
Review A Plague Tale: Innocence
Life is Strange 2
Life is Strange is back, and if the first chapter has remained in your heart, you can go on trust. Intimate, empathic and introspective, Life is Strange 2 delicately narrates the essence of the fraternal bond and constellates the story of human themes which, although sometimes hasty, prove to be capable of giving various food for thought.
Life is Strange 2 review
PURCHASE: PlayStation Store
Detroit: Become Human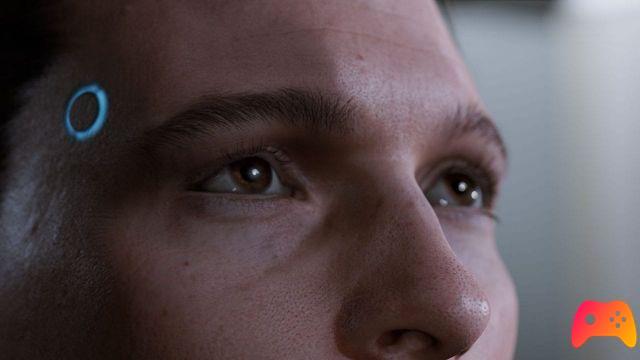 A game that for once holds its promise to truly offer a different experience depending on the approach taken by the player. Multiple endings, plots, characters who die or who remain by our side and a completely banal background theme. It will remain in your heart.
Detroit: Become Human Review
Remothered: Tormented Fathers
We are particularly happy to include Remothered on this list. It is an all-Italian production, developed in Sicily, which had already convinced critics and players since its debut on PC. It is now also available on PlayStation 4.
Remothered Review: Tormented Fathers
PURCHASE: PlayStation Store
Hellblade: Senua's Sacrifice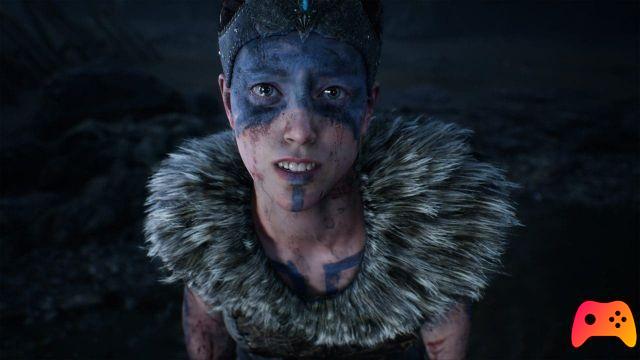 A videogame journey into the maze of psychosis, pain and sacrifice. So we described it in our review. It's not a perfect title, but the final experience offers the player an original adventure that must be played.
Hellblade Review: Senua's Sacrifice
Shadow of the Colossus PS4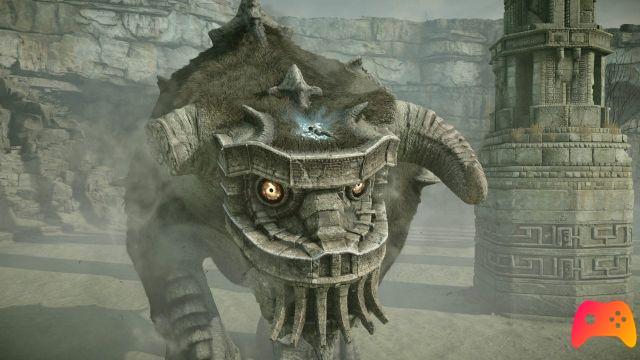 Better than the original: hard to say in the case of masterpieces like Shadow of the Colossus, yet the work done by Bluepoint Games Inc. and SIE JAPAN Studio is truly commendable. If you haven't had a chance to play it on PS2 or PS3, it's time to get it back.
Shadow of the Colossus PS4 review
Last Day of June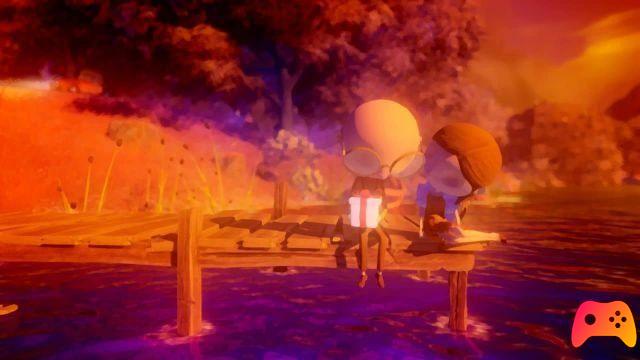 An adventure carried out by the Italian boys of Ovosonico that aims straight at the heart, without mercy. You will experience a wide range of emotions: love, despair, sadness, joy, frustration, all immersed in a graphic reminiscent of an animated painting, full of colors and vitality.
Last Day of June review
PURCHASE: PlayStation Store
The Last Guardian
A wonderful journey alongside a truly unusual companion. The Last Guardian may not be a title for everyone, but rest assured it will remain in your heart. Among other things on the PlayStation Store (and in theory also in physical format) has undergone a drastic drop in price.


Best PS4 Platform and Casual Games
Below is a list of the best titles dedicated to Sony's console belonging to the Platform genre, including more casual titles suitable for a wide audience.
Oddworld: Soulstorm
Let's be clear, it is not an absolute masterpiece, but it is still a platform that offers typical dynamics (with some interesting twists) immersed in a very picturesque 2.5D context. If you are a fan of the Oddworld series and good old Abe it is a must buy!
Oddworld review: Soulstorm
PURCHASE: Physical Edition | PlayStation Store
Sackboy A great adventure
Sackboy: A Great Adventure is a great platform game that was needed. Perfect to play both alone and in company, the latest work by Sumo Digital is a joyful hymn to the genre which, net of some solutions already seen, is of a rare pleasantness. Recommended.
Sackboy Review: A great adventure
Crash Bandicoot 4: It's About Time
Crash Bandicoot 4: It's About Time is a solid platform video game, a strong sequel and a good revival of the marsupial. Toys for Bob has done a great celebratory job, but it doesn't seem to have figured out the challenge level at its best, with some issues that make it more artificial and frustrating than it should be. Despite the above, it's a miracle to have a chapter of Crash in this dazzling form on your fingertips.
Crash Bandicoot 4: It's About Time Review
Dreams
Difficult to classify it only as a pastime. Without a doubt it is not a casual game, in fact, to be honest it is not even really a game. It is a real forge that allows you to give free rein to the user's imagination and skill. With Dreams, dreams come true by turning them into video games. The user can entertain himself for months by creating his own video game or, more simply, playing the creations of others. We will hear about it for a long time, we assure you.
Dreams Review "The Dream of Art"
Monster Boy and the Cursed Kingdom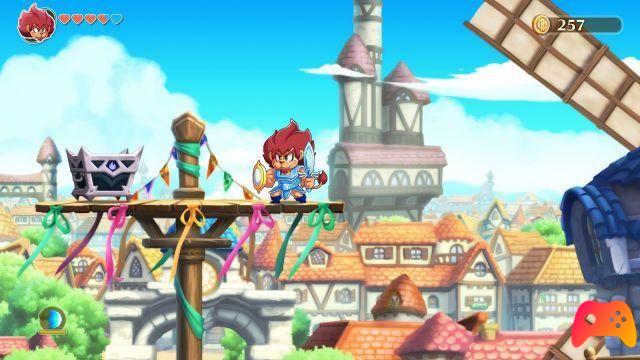 The development of Monster Boy and the Cursed Kingdom is curious. It was initially thought of as a title inspired by the legendary Wonder Boy series in Monster World, and then became in effect a new chapter of the same, although it cannot rely directly on the original license.
Monster Boy and the Cursed Kingdom review
PURCHASE: PlayStation Store
Tetris Effect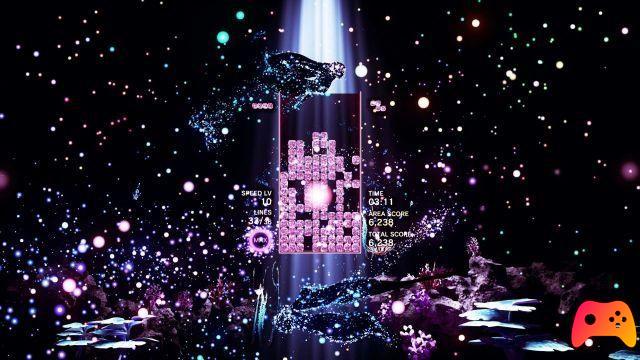 It's amazing that someone pulled Tetris out after all these years, but what's even more incredible is that that someone managed to come up with an incredible, visually and aurally stunning title. Too bad only for the introductory price.
Spyro: Reignited Trilogy
The purple dragon returns to the current generation consoles, and does it in the best way, with a port that is nothing short of excellent that will delight fans and nostalgics alike.
Spyro Review: Reignited Trilogy
Super Bomberman R
A party game that certainly doesn't need too many presentations. Connect 4 DualShock and challenge yourself until the wee hours, with a lot of maps, many selectable characters and even with a quick story mode.
Crash Bandicoot N. Sane Trilogy
There is not much to say about this collection: if you spent your youth years in the company of the cute marsupial and want to experience all the fun of the series again, it is a particularly obligatory purchase. You just might have forgotten how the hell this game is!
Crash Bandicoot N. Sane Trilogy Review
Puyo Puyo Tetris
Does combining two of the most popular puzzle games of all time in one title seem crazy? Yet Puyo Puyo Tetris is very fun, thanks also to many game modes and the support of battles up to four players at the same time.
Everything
If you have read the ways in which we insert the games in this list you will know that they must have received a vote greater than or equal to 8 in our final judgment. With Everything we made an exception: we didn't give it a final grade, but it's such a particular title that it deserves a few minutes of your attention.
Everything review
PURCHASE: PlayStation Store


Best PS4 Fighting Games
Below is the list of the best PlayStation 4 games that are part of the fighting game genre.
Mortal kombat 11 + aftermath
How can you not love Mortal Kombat? It is the most peasant fighting game on the square, and thanks to a story that brings back some of the historical characters, to some new gameplay and an eye for dubbing and for the technical sector, MK11 is a practically obligatory purchase. At the end of May 2020, Aftermath was also released, a full-bodied expansion that, among other things, also introduces a new story mode.
Mortal Kombat 11 review
Aftermath expansion
Soulcalibur VI
The return of a great classic! It is a good fighting game, as well as a good seventh chapter, careful to meet the needs of newbies, veterans or those simply looking for a fighting game that does not betray the solitary approach.
Dragon Ball FighterZ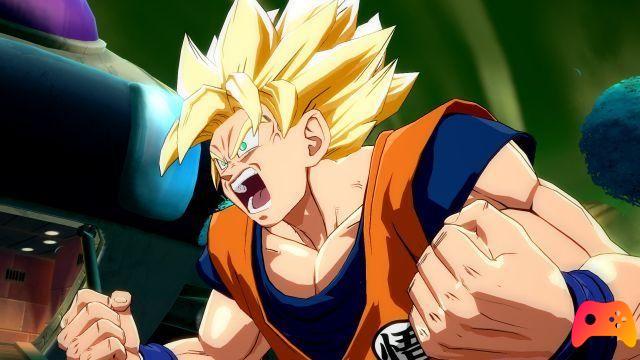 We are facing one of the best fighting games ever in the Dragon Ball universe. But be careful, unlike the Xenoverse series, Blast and the like, it focuses on more classic mechanics and an equally classic 2D view.
Dragon Ball FighterZ Review
Naruto Shippuden: Ultimate Ninja Storm Trilogy / Legacy
Ultimate Ninja Storm, a Bandai Namco saga that deserves to be remembered. And it is precisely by following this principle that the Japanese giant opted to create a restored version that contained the various episodes. Attention, for the purchase it is worth taking a look at the review: there are in fact two versions, one digital only and one physical that differ in some contents.
Naruto Shippuden: Ultimate Ninja Storm Trilogy / Legacy review
Tekken 7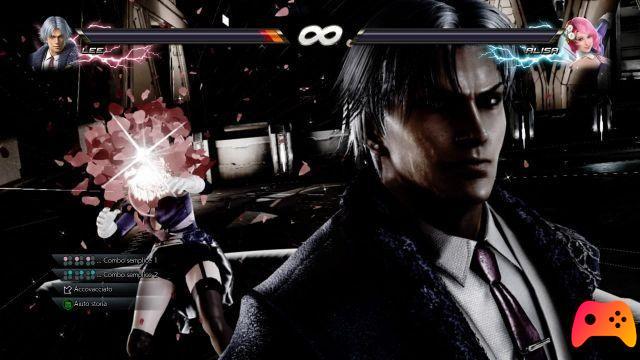 The King is back, and he's here to stay. Renewed graphics (based on Unreal Engine 4), roster with new characters and above all new gameplay, not to be underestimated in a type of game like Tekken. And as for longevity, don't be afraid, the online mode will keep you entertained for quite a while.
Injustice 2
Injustice: Gods Among Us was a great fighting game, characterized by a well-made plot. NetherRealm Studios packs a second chapter with an equally fun storyline, stuffing it all with new gameplay dynamics and the multiverse mode that dramatically increases longevity.
Ultimate Marvel vs. Capcom 3
60fps, 1080p and lots of old-fashioned fun. This is a restored version of Marvel vs. Capcom 3 including all additional content released over the years. Especially recommended for those looking for a pastime to have fun with friends.
Ultimate Marvel vs. Capcom 3
PURCHASE: PlayStation Store


Best PS4 PlayStation VR Games
Below is the list of the best PlayStation 4 games dedicated to PlayStation VR, Sony's virtual reality helmet.
Marvel's Iron Man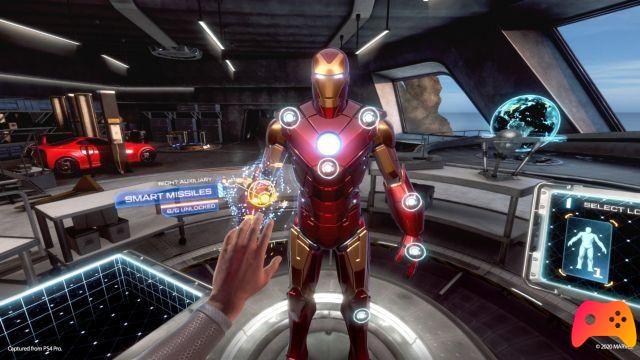 In our final review it fails to reach 8, but it is still one of the last great PlayStation VR exclusives before the arrival of PlayStation 5. And in any case it fully manages to offer what is promised since the title: making us feel Iron Man!
The Walking Dead: Saints & Sinners
The Walking Dead: Saints & Sinners is a wonderful, engaging, anxious adventure, the most beautiful of its kind in virtual reality. The physical system already holds the cabin alone, yet many touches of class orbit around it, from the intuitiveness of the operations of object management, to the solid structure of the game, and then move on to the excellent work of transposition on the Sony viewer.
The Walking Dead: Saints & Sinners review
PURCHASE: PlayStation Store
Deemo Reborn
It won't be as technical or visceral as other illustrious colleagues, yet Deemo Reborn is a wonderful musical experience, especially in virtual reality. It comes out of the box of the genre by diluting the rhythmic gameplay with a part dedicated to the exploration of an adorable little world, full of great puzzles and surprisingly touching stories.
Deemo Reborn review
PURCHASE: PlayStation Store
Sairento
A great action game aided by a phenomenal movement system that must be taken as an example and cultivated for a sequel. It shines neither for visual impact, nor for variety, but no one manages to communicate dynamism, mobility and spectacularity like the explosive mixture created by Mixed Realms.
Sairento review
PURCHASE: PlayStation Store
Trover Saves the Universe
It's hard to find a dumber game than this on the PlayStation Store, and we certainly don't say it in a negative tone! Directly from the authors of Rick & Morty comes a crazy adventure that mixes puzzles and dynamic action with lots of nonsense.
Trover Saves the Universe Review
PURCHASE: PlayStation Store
Five Nights at Freddy's VR: Help Wanted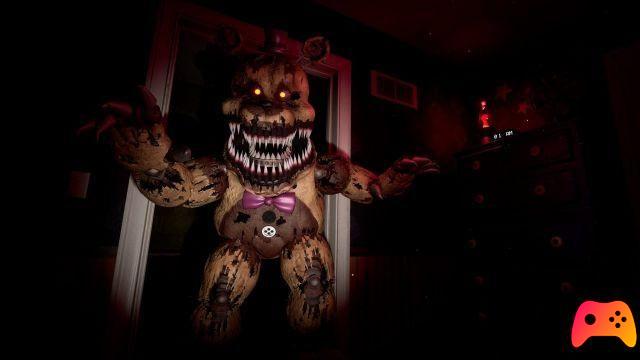 The King of jump scare lands on PlayStation virtual reality. The involvement offered by the viewer is skyrocketing. At the base is still Five Nights at Freddy's, with the limits of the case, and yet, to date, it is undoubtedly the best Five Nights at Freddy's.
Five Nights at Freddy's VR review: Help Wanted
PURCHASE: PlayStation Store
Blood & Truth
Blood & Truth is that great celebration of action cinema that we breathed in The London Heist, a whirlwind of adrenaline from the moment you put on the headset until you take it off.
Beat Saber
Beat Saber is the best music video game in recent years. You will want to let your friends, relatives, neighbor and even that guy on the landing who is a bit on the boxes try it, because this party cannot be missing.
Beat Saber Review
PURCHASE: PlayStation Store
Beat Blaster
And after Beat Saber it's the turn of Beat Blaster! Beat Blaster is a concentrate of speed that lacks waiting and complicated steps to offer naked, raw and challenging fun.
Beat Blaster Review
PURCHASE: PlayStation Store
Astro Bot: Rescue Mission
It is one of the best excuses to buy a Sony headset currently available on the market. To be honest it is probably one of the best platformers ever, thanks to virtual reality that gives it an unprecedented degree of interactivity.
Astro Bot Review: Rescue Mission
Interactive and engaging, it is one of the best platformers ever.
Creed: Rise to Glory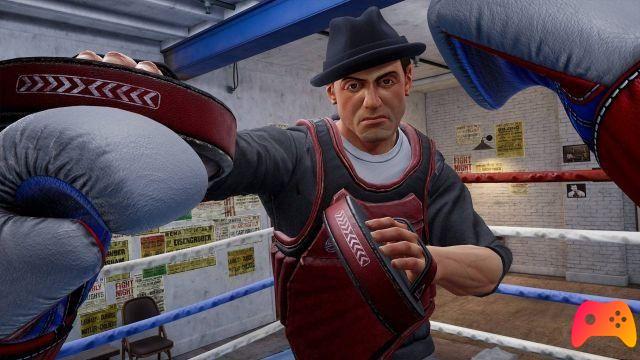 Creed: Rise to Glory paints boxing with the brush of virtual reality and does so by giving us a new way of depicting physical effort and physicality in VR. The modest content offering and some inaccuracies in the controls stand out among the issues, but throwing a punch in the face of a virtual character has never been so rewarding.
Creed Review: Rise to Glory
PURCHASE: PlayStation Store
The persistence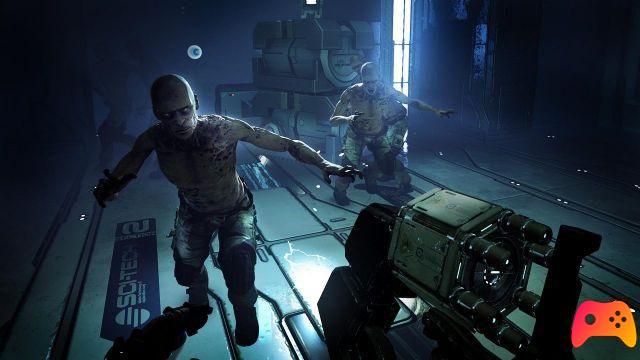 Imagine a spaceship, tens of thousands of light years away from Earth. Imagine that you are the only survivor on that ship, engulfed in darkness. Ladies and gentlemen, welcome to The Persistence!
The Persistence Review
PURCHASE: PlayStation Store
Sprint Vector
Sprint Vector has a great merit: that of being able to "revolutionize" movement in virtual reality, without causing motion sickness to users of the Sony helmet. It is currently one of the funniest games for PSVR that you can currently find on the store. Read our review!
Sprint Vector Review
PURCHASE: PlayStation Store
Skyrim VR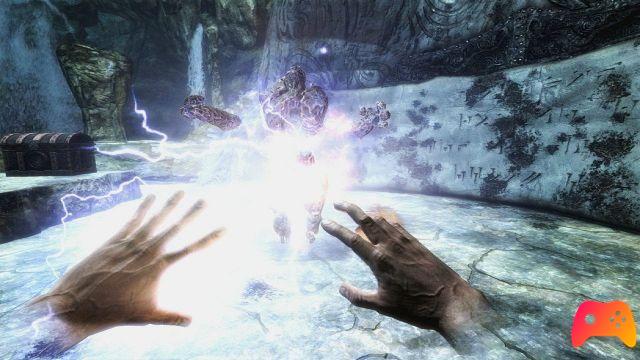 "Skyrim VR is a memorable experience, a very important piece for virtual reality" we directly quote our review, because in the end there is not much more to say. Skyrim VR proves that virtual reality is not only useful for hosting minor games, but also triple A productions of a certain quality.
Superhot VR
Superhot! This is probably one of the most electrifying experiences addressed to the Sony virtual reality viewer, the videogame transposition of a Matrix-style action movie that makes you feel the spatiality a lot, even in the movements.
Superhot VR review
PURCHASE: PlayStation Store


Best Free PS4 Games
PlayStation 4 is not just paid games. On the PlayStation Store there is also a selection, not too large anyway, of free downloadable titles. So what are the best PS4 games for free?
We have collected them in a list that you can find below. For example, there is Paladins, the free-to-play version of Blizzard's Overwatch, the GWENT card game that came directly from the universe of The Witcher and others.
Brawlhalla
Fallout Shelter
Fishing Planet
Fortnite
Genshin impact
GWENT
H1Z1: Battle Royale
LET IT DIE
Neverwinter
Paladins
PES 2019 Lite
Skyforge
SMITE
Warface
War Thunder
However, you can take a peek at the appropriate section of the PlayStation Store where you can also find the various free demos that are published gradually by the developers.


Best PS4 Games Ever
What are the delivery times? best PS4 games ever? Most appear in the various categories that precede this one. In the bulleted list that you find below we have focused on what are the PS4 exclusives to take into serious consideration.
They range from adventures to classic action games, and certainly an exponent of the Gran Turismo series cannot be missing. So here you are served with a list of best PS4 games ever:
Astro Bot: Rescue Mission
Bloodborne
Death Stranding
Detroit: Become Human
Dreams
Final Fantasy VII Remake
Ghost of Tsushima
God of War
Gran Turismo Sport
Gravity Rush 2
Horizon Zero Dawn
Marvel's Spider-Man
Marvel's Spider-Man Miles Morales
Person 5 + Person 5 Royal
Shadow of the Colossus (Remake)
The Last Guardian
The Last of Us Part II
Uncharted 4: A Thief's End
Until Dawn


How do we choose the games?
Very simply we choose the games to be included in this list according to those we have reviewed, in order to be sure of their goodness, and that they have received at least 8 as a final vote in our reviews. What are the points that usually lead us to ratings above 8?
Plot: if it is not a sports title (even if there are those who are an exception), we obviously evaluate the plot by evaluating it perhaps also in relation to its predecessors or games belonging to the same genre;
Longevity: it happens that a short-lived game deserves a rather high evaluation, but obviously it is a rather important parameter to evaluate certain types of video games;
Graphics: graphics in games are not everything, but in addition to an excellent plot and a good longevity there is also a spectacular graphic sector, the final result is even more commendable;
gameplay: wonderful story, top graphics, but the gameplay? There are titles that let you play, intuitive and never frustrating for the player; others the exact opposite;
Price: there are small masterpieces that last just two hours but cost less than half of titles that perhaps deserve much less.