New leak for Rainbow Six Extraction
In the day today on Youtube a video leak related to a technical test of Rainbow Six Extraction; the video in question shows the virtual shop and some items that can be purchased with the in-game currency and can be purchased through the packages on the respective stores.
As you can see from the video above the store offers packages and cosmetic items to customize the operator, the currency is available through several packages that can be purchased with real currency in denominations ranging from $ 9.99 to $ 49.99. The currency will allow the player to customize the operator through common skins and bizarre headgear, the currency can be obtained through the completion of some in-game challenges or through the completion of matches.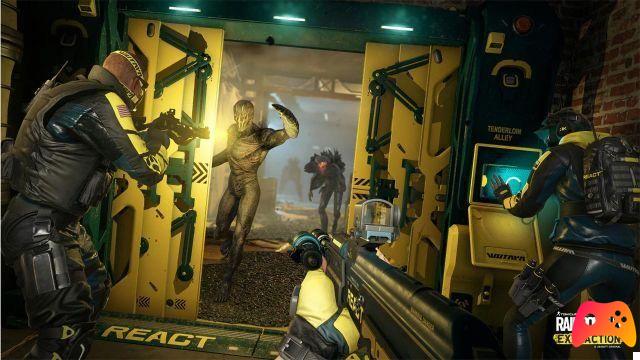 Waiting to discover new information we remind you that Rainbow Six Extraction has been postponed to January 2022 and will be available on PlayStation 5, Xbox Series X, Xbox Series S, PC e Google Stadia.
► Tom Clancy's Rainbow Six: Extraction is a Shooter type game developed and published by Ubisoft for PC, the video game was released on 30/06/2021