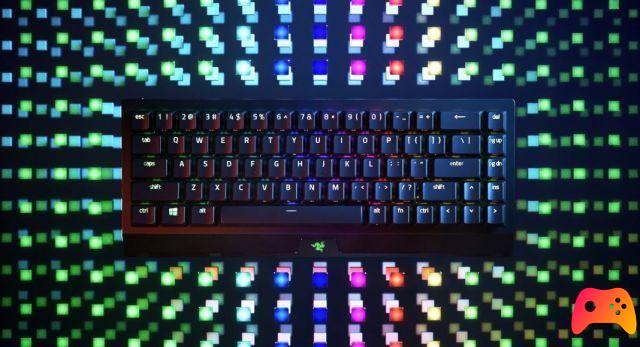 A keyboard that will save you space, without compromising performance
Razer announces the keyboard BlackWidow V3 Mini HyperSpeed, the perfect mix of wireless freedom and functionality in a compact form factor. Designed for gamers looking for a sleek, minimalist look or for those in need of save desktop space, the BlackWidow V3 Mini HyperSpeed ​​is a 65% feature-rich gaming keyboard with Full-sized keys, arrow keypads and navigation for maximum usability.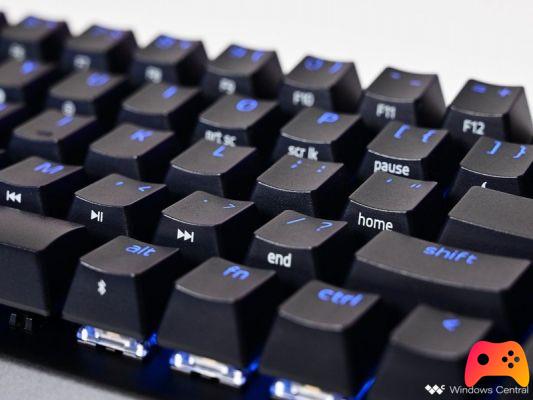 Extremely functional, with the addition of HyperSpeed ​​Wireless technology, it ensures high-performance, low-latency wireless connectivity in a compact form factor, making it the ideal gaming keyboard for orderly or space-constrained setups.
"Since its launch in 2010, the BlackWidow range has been the benchmark for gaming keyboards as well as continuing to evolve thanks to community feedback. Since the announcement of the Razer Huntsman Mini, we have received a request to create a compact wireless keyboard, which has led to the Razer BlackWidow V3 Mini HyperSpeed ​​- it is compact and wireless, while retaining the essential keys for both gaming and everyday use. " .
Freedom in form
With its compact and space-saving form factor, the BlackWidow V3 Mini HyperSpeed ​​keeps the most used keys outside the standard alphanumeric layout, with a layout of the themselves compact and cleverly designed, minimizing space. By keeping a set of keys dedicated to arrows and moving the navigation group sideways, users they easily access the most used functions of a full-sized keyboard, with all other functions available via secondary keys.
To meet the needs of minimalist and wireless setups, the BlackWidow V3 Mini HyperSpeed ​​uses Razer's new HyperSpeed ​​Multi-Device Dongle, allowing for a Razer HyperSpeed ​​keyboard / mouse combination compatible to connect to your PC, all via a single dongle. With support for the HyperSpeed ​​Multi-Device Dongle already integrated into one wide range of existing products enabled, the new dongle further helps reduce clutter on the desktop and frees up a USB port.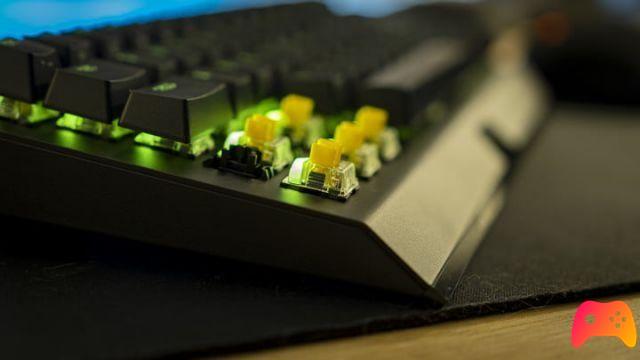 The BlackWidow V3 Mini HyperSpeed ​​also supports Bluetooth connection, for up to 3 paired devices. A USB-C cable completes the connectivity options, allowing for simultaneous use and charging, with each full charge providing up to 200 hours of use.
A concentrate of gaming technology
Designed as a compact keyboard, the BlackWidow V3 Mini HyperSpeed ​​also features Razer's acclaimed industry-leading switch technologies. Available with linear and quiet Yellow Switches, with recently improved sound dampers, or with the tactile, clicking Green Switches that gamers like so much. The keyboard has even Razer Chroma RGB lighting for each key, stronger Doubleshot ABS keycaps that will never fade and extra thick side parts, for maximum strength and longevity with a high quality typing experience.
With HyperSpeed ​​Wireless lag-free gaming in one elegant 65% form factor, the Razer BlackWidow V3 Mini HyperSpeed ​​is the perfect wireless gaming keyboard for any space and versatile enough for all setups and everyday use. All at the price of € 189,99.