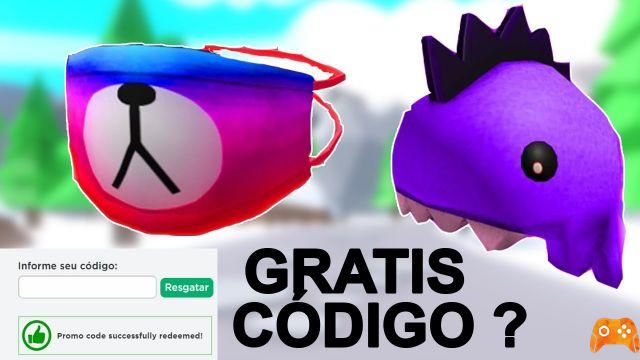 ---
Also in the month of September 2021 there are numerous active codes thanks to which the players of Roblox, the free to play available on various platforms and also accessible from browser, can redeem skins and other elements for the personalization of avatars for free.
Here are all the currently active codes:
Standard codes
ROBLOXEDU2021 – Dev Deck
SPIDERCOLA - Spider Cola shoulder animal
TWEETROBLOX - The Bird Says Shoulder Animal
KROGERDAYS2021 - Golf sunglasses
Island of Move Codes
StrikeAPose - Hustle Hat
DIY - Kinetic Stick
WorldAlive - Crystalline companion
SettingTheStage - Build it backpack
VictoryLap – Cardio Helmet
GetMoving – Speedy Shades
Mansion of Wonder Codes
ParticleWizard - Tomes of the Magus wall bars
FXArtist - Backpack Artist
Boardwalk – Busto Ring of Flames
ThingsGoBoom – Busto Ghastly Aura
Glimmer - Slime head accessory
In addition to the listed objects there is also the Dustin's hat which is obtained by logging in to Stranger Things - Starcourt Mall, the mode inspired by the Netflix series. There is also the shop page dedicated to free items, you can redeem a wide range of accessories at no additional cost simply by making the purchase. Finally, do not forget to take a look at the items of the KSI set, namely hat and headphones, also available for free in the shop and redeemable by anyone with an account.
Below you will find the links to reach the islands where you can redeem some of the codes in the list:
Mansion of Wonder di Roblox
Island of Move di Roblox
Stranger Things - Starcourt Mall
Speaking of skins, have you already read about Roblox's collaboration with Vans?