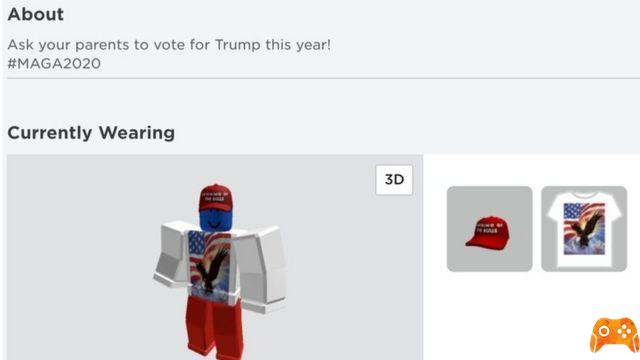 A few months before the important US presidential elections scheduled for November 3, several hackers have decided to make electoral propaganda for Donald Trump by illegally appropriating multiple Roblox user accounts.
As reported by BBC News reporters, an increasing number of players of the famous MMO sandbox di Roblox Corporation is witnessing on social media the intrusion of hackers to convey messages in support of the electoral campaign of the republican tycoon.
The hackers who have come into possession of the accounts of the most assiduous players of Roblox have in fact decided to change the clothing of their respective avatars to add aesthetic elements such as the red hat with the inscription "Make America Great Again", as well as t-shirts with mascots and colors that unequivocally refer to the presidential campaign of the current president of the United States.
Also according to information gathered by the BBC News editors, Roblox hackers are using account requirements for players to send messages to their friend lists, with messages such as "MAGA2020" o "ask your parents to vote for Trump this year!": the reference to parents turns out to be particularly hateful in consideration of the young average age of the Roblox community, not exceeding 15 years.