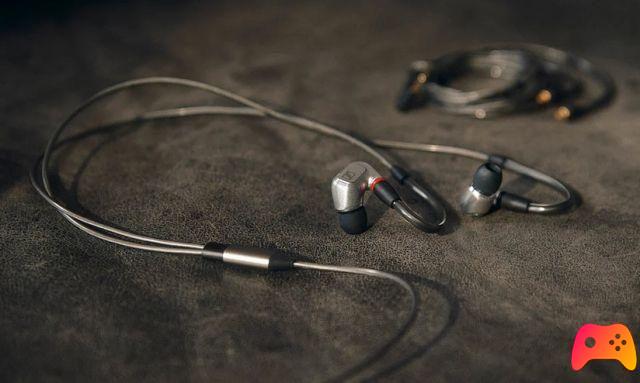 The German house returns with the Sennheiser IE 900, here is their potential
The arrive Sennheiser IE 900, the exclusive model of wired in-ear headphones, which can be transformed into wireless, thanks to the standard MMCX connector. The German company has meticulously designed every single aspect, al order to reproduce a high-end listening experience without compromise revealing even the smallest details and nuances of the sound.
Sennheiser IE 900 proposes a elegant design compact and light (4 g), that offers extras comfort. They are derived from blocks of aluminum subjected, through machines of CNC precision, to a milling process e polishing that leaves the ribs on the outside concentric: the interior houses a system a three: resonance chambers, each with un Helmholtz resonator, in order to guarantee the transparency of the audio, offering a natural and balanced sound, regardless of the listening volume.
Each unit offers gods 7 mm driver, the Extra Wide Band X3R, capable of supporting frequencies (from 5 to 48.000 Hz) higher than those audible to the human ear, with 16 oHm of impedance, which, thanks to the damping offered by the new membrane films, allows to boast a maximum sound pressure (at 1 kHz / 1 Vrms) from 123 decibels, e reduces total harmonic distortion to 0,05% at 1 kHz / 94 dB (THD).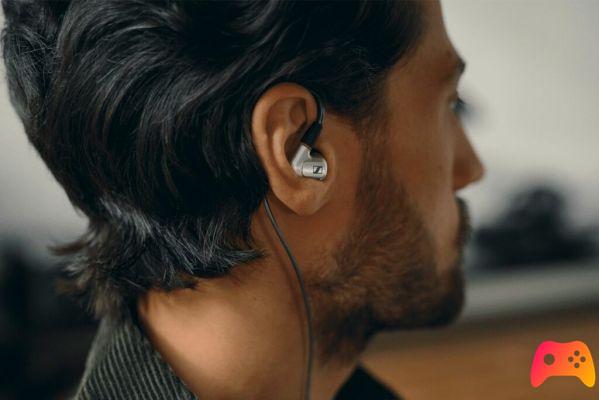 Thanks to the connector
Fidelity Plus MMCX plated in gold
high performance, audiophiles have the
freedom of choose between cables (125 cm)
available and included in a
soft zippered case
. The earphones are equipped with an unbalanced cable with a
3,5 mm
and balanced cables with connectors
2,5mm and 4,4mm
.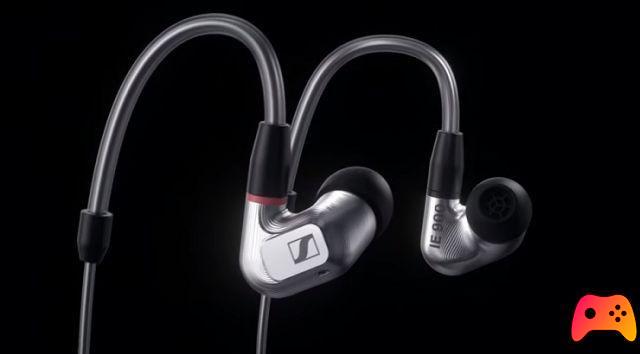 Tested and improved for strength and durability, i para-aramid reinforced cables can withstand to thousands of bending cycles. IE 900 also offers ergonomic features, including one set di
6 eartips of different sizes
, for a fit tailor-made and also useful for passive isolation from environmental noises, of which
3 in memory foam
, And other
3 in silicone gel
, in order to satisfy the comfort needs for extended sessions and any type of ear. Sennheiser IE 900 will be available from June 2021 for
€ 1299
.