There are thousands of fighting games in the Google Play Store that you can download for free, but not all of them have what it takes to keep you entertained in front of your mobile screen. For this same reason, we have created this list with The 8 Best Fighting Games for Android You Can Download in 2021. Choose the one you like best and start fighting as soon as possible.
You're about to see a list of fighting games of all kinds, from superheroes to martial arts, but everyone has what it takes to hook you from the first battle. Mind you, practice makes perfect!
8 Android fighting games to download in 2021
Mortal combat
Royal boxing 2
Marvel Battle of Superheroes
The King of Fighters-A 2012
Street Fighter IV Champion Edition
Fighting Tiger - Liberal
Final fighter
injustice 2
Mortal combat
Impossible to talk about fighting games for Android without mentioning Mortal Kombat. This mobile version of the classic fighting game takes the creepy action that characterizes the franchise, scales it down and optimizes it for your Android phone. All of your favorite Mortal Kombat characters are here along with some new faces added to the roster.
If you like ultraviolence, you will love everything about this game. Furthermore, it is necessary to point out that the touch screen controls are easy to use and allow you to have absolute control over your character.
Royal boxing 2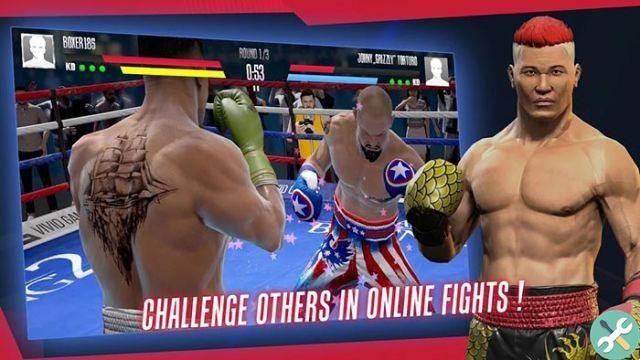 Royal boxing 2
In Real Boxing you will have to face an elite of boxing champions and fight against players from all over the world. In this boxing game for Android you will be able to fight in single or multiplayer fights through hundreds of exciting events, fighting stories and career mode tournaments.
Become the king of punches, hooks, overhead boxing, body shots and create combinations with devastating special hits to leave your opponent on the mat. Ideal for lovers of this sport!
Boxing fan? Then check out these 7 apps to watch boxing from your mobile for free and live.
Marvel Battle of Superheroes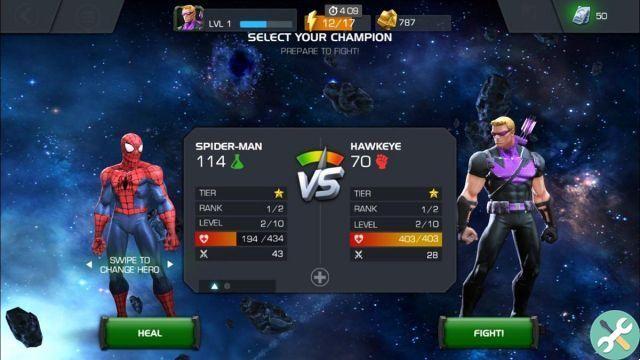 Marvel Battle of Superheroes
The perfect game for fans of the Marvel universe. In Marvel Battle of Superheroes you will live epic action fights with your favorite Marvel heroes and villains. Captain America vs. Iron Man! Hulk vs Wolverine! Fight the best battles in Marvel history from the palm of your hands.
The greedy Ancient of the Universe known as The Collector has summoned you into an epic battle against villains like Kang the Conqueror, Thanos, the Master and many more. Assemble your superhero team and do whatever it takes to become the best. Compete in arenas, join other challengers and fight with your alliance for exclusive rewards.
The King of Fighters-A 2012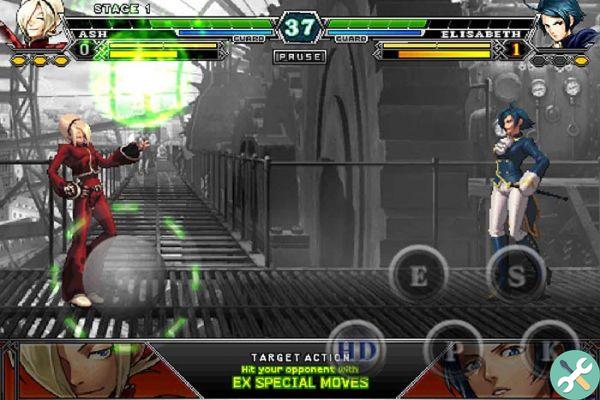 KOF Android
To celebrate 20 years of The King of Fighters, SNK has offered this paid fighting game for Android for free. If you are a fan of KOF, here you can choose from 32 different characters to create that team you prefer .
The King of Fighters-A 2012 has 6 game modes: 1-on-1 battles in "Single Battle"; 3 against 3 in "Team Battle"; "Endless" in which you can test how many battles you can win with a single character; «Challenge», in which you will try to overcome specific challenges; as well as the new «Time Attack», in which you will have to fight in 10 time trials; and "Training", so you can practice combos and controls on the virtual pad. A real gem for lovers of classic fighting games.
Street Fighter IV Champion Edition
Another essential classic in a fighting game collection is Street Fighter. Street Fighter IV Champion Edition for Android has a good selection of characters, fun mechanics to master, and offers support for Bluetooth controllers. It can be downloaded for free, but if you spend more than five euros, you unlock all the characters and game modes.
If you are one of those who have spent many hours playing Street Fighter, you will love playing this version on your Android. It has everything you need to be hooked from the first round!
Fighting Tiger - Liberal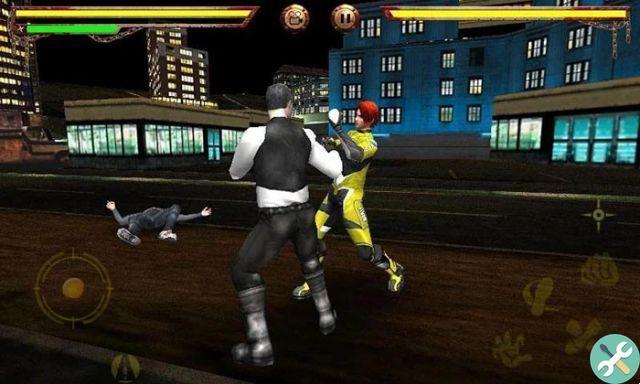 Fighting Tiger: Liberal
Fighting Tiger - Ligeral is a game where you play Gin, a Kung Fu fighter who desperately wants to leave his gang, but obviously it won't be easy at all. You have to fight for your girlfriend and your life, which could end very soon if you make a wrong move.
Explore fighting styles such as Liberal Kungfu (Chinese boxing, Sanda, Bajiquan, Chinese sword) and defeat your enemies with courage in every battle. The game has a sensitive and special 3D combat system which is very easy to control with your smartphone. Plus, it has a good range of 3D characters and great stages.
Final fighter
Final Fighter is a classic arcade fighting game that will help you relive the nostalgia of the games of the past. We are talking about a title full of cinematic details and exciting audiovisual effects.
Guida i Soul Fighters, a team made up of human elites to fight evil. With courage and power, the soul fighters fought the hybrids to save the world and uncover the truth behind the conspiracy. A game with a story and luxurious gameplay!
injustice 2
Who's in your Justice League? Gather your favorite DC superheroes and villains in an amazing fighting game for Android. Team up with heroes like Batman, The Flash or Wonder Woman to fight against enemy forces. Master new combinations and annihilate your opponents in dynamic 3v3 battles.
Upgrade your superheroes with special powers as you fight and progress through the game. Become a champion by collecting equipment for your characters and defeating your opponents in PvP competitions. Each battle defines you, join the fight and become the ultimate DC champion!
Do you want to learn how to fight in real life? Well, better check this list with the best apps to train boxing or kickboxing in this 2021.