What is Boom Beach?
Boom Beach, its name gives us some indication of the type of game, the main stage is a beach. You will need some planning to fight against the computer that controls your enemy. Or you can test your skills by taking on other players online, carrying out great battles.
You will have an island and near the beach you will have to establish your operations center and organize yourself to defend your base, so that you can withstand the attacks of your opponents.
Boom Beach offers you many options for building defenses. It has various attacking units that you can combine in your planning, against the Dark Guard. Whose only goal is to invade your island by disembarking his troops. You can defend yourself in the same way by creating your own army and embarking on an invasion of enemy islands.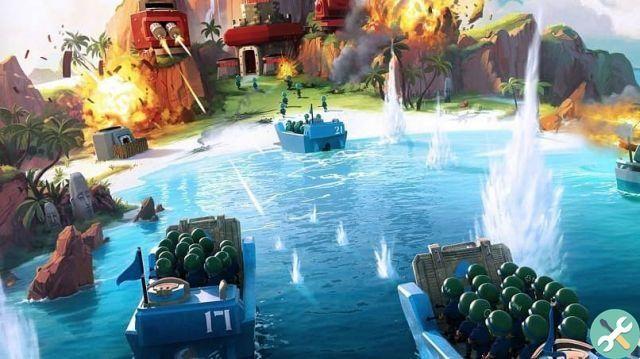 Strategy game
You have to be a very good strategist for fight the Dark Guard. It will have numerous islands under its control to exploit its resources. Your goal is to free them and defend the captive inhabitants of the Dark Guard. In these liberation campaigns the game offers you some extras that make this virtual expedition more interesting.
A good attack strategy will be the key to weakening the enemy. By attacking their buildings, depleting their resources and freeing the slaves. While you do it, you will earn your resources. While the liberation campaigns are underway, you will get gems that will allow you to speed up time. Mysterious ancient statues and raiding opponents' bases you will get rewards.
These rewards and resources like gold, wood, stone will be needed to build your buildings. You can also pay for creating your own army of soldiers. You can also win and get free gems which is the game currency, also win diamonds. They will allow you to speed up some processes within the game or to make improvements to the territory crossed by the troops. It is worth mentioning that you will not always get these gems for free.
Similarities and differences with its predecessors
The technique of the Boom Beach game is similar to that of Clash of Clans, except that inside the buildings can only be improved or built at the same time, moreover the soldiers who survive the expeditions on the enemy islands can return to the base of operations. on the island unlike Clash of Clans and the best of all differences is that the game's graphics surpass its predecessors.
Supercell really knows how to reach users, it has kept its strategy of Freemium game and allows the connection between players in real time, thus making the interaction in the game more fun, participants can attack each other, invade their islands and test their military in real time planning.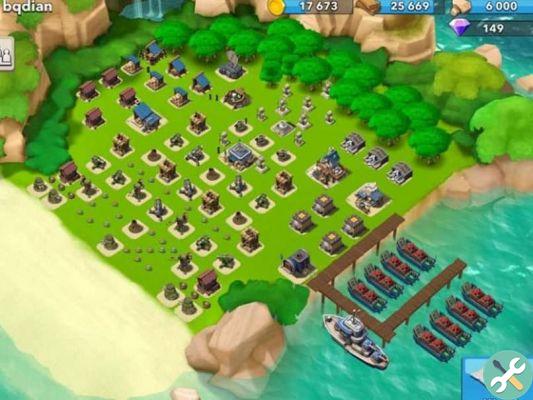 Supercell's business strategy has remained in Boom Beach, although you can play for free, the platform develops profits through the purchases that players make from the app, what purchases do you buy? If the player wants additional gems or more diamonds, he must make the purchase using the treasure chests that appear on the map.
Boom Beach tests audacity and the management of any player and if you like to plan you will surely be trapped by this game which requires skills and good strategies for the troops to defeat the enemy, it is available for android and ios, you can also download to your PC, we hope that now you let it be clear that this is Boom Beach and you are encouraged to play for a while.