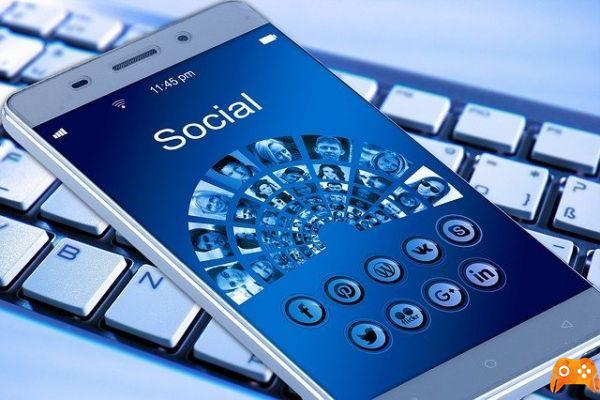 There are hundreds of millions of TikTok users around the world and some have reported some issues with the app on their Android, stating that Tiktok is not working on the Android phone for no apparent reason. While most users typically don't experience any major issues with this app, there are still a significant number of TikTok users experiencing issues. If you are one of these users, this troubleshooting guide will help you identify the cause of your problem.
What can cause the TikTok app to crash?
Just like any app, TikTok can encounter app-related issues like sudden crashes, slow performance, connectivity issues etc. Such problems are due to a wide range of factors, although the most common may be beyond the user's control.
Server issues or scheduling issues are just some of the usual reasons why TikTok may not work properly and fortunately, these issues can be easily fixed. In some cases, TikTok problems are caused by a poor network signal or a bad WiFi connection.
Since the app relies on a good and solid internet connection to download and play videos, you need to make sure that the internet connection on your device is reliable. As for mobile data, make sure you have a strong 4G or LTE signal. A slow mobile data connection can cause poor video download performance and can eventually lead to app errors.
When using TikTok, we highly recommend that you connect to a good wifi network. Not only will this save you data, but the Wi-Fi connection can ensure greater speed and stability. If you still have problems with the TikTok app you will have to perform some steps that you find written below.
What to do if Tiktok doesn't work on my Android phone
Restart the TikTok app. You can update the TikTok app to fix temporary bugs that may have developed. Bugs can appear from apps that are sometimes left running in the background for a long time. Closing and reopening the app in question can usually be helpful.
Restart the device. Just like when updating an app by restarting it, the same idea can be applied to the system in general. Minor bugs can develop if Android is not restarted for a certain period of time. Many Android phones are usually restarted by holding down the power button.
Check your internet connection. Make sure you have a good internet connection, whether you're using cellular data or Wi-Fi. If you are using mobile data, try changing the mobile data switch from ON to OFF, then back to ON. Do the same if you are using the WiFi connection. TikTok uses a lot of data, so if you rely on mobile data to view videos, make sure you manage the data wisely to avoid paying more.
Go online and check the TikTok server problems. If you get an error loading TikTok, or if it keeps crashing and won't load, there may be a problem with the server. While it is rare to have problems with this app's server, there is no perfect system. Try Google for news about possible TikTok server errors and see if there is a solution available. If you have Twitter, you can follow their official TikTok account for updates on when an issue may be resolved.
Clear the cache or data of TikTok. Some app issues have nothing to do with coding or server issues. Corrupted app cache or stale data can cause TikTok to crash. Try clearing the app cache first and see if that fixes the problem. If nothing improves, you can delete the app data. This will erase your credentials from the app and restore them to the factory state. You will need to log in again after clearing an app's data.
Reinstall the TikTok app. Deleting the app from your device can give it new life. There may be a software bug that interferes with how the app intertwines with the rest of the system. Make sure you download the TikTok app from the Google Play Store only.
Further Reading:
How to make your TikTok account private in 5 steps
How to protect your TikTok account
How to search on TikTok
How to change TikTok username in a few simple steps
How to change your age on TikTok