FIFA 22 received a major update today. After getting on the versions PC of the title, finally the Title Update 3 it is also available for the console versions of EA Sports football.
For the uninitiated, this update has brought numerous changes and improvements, in particular to the modes Career e VOLTA and some multiplayer features. In addition, the development team went to solve the problems related to matchmaking in Rivals Division found in the PS5 version of the title. For more details, we refer you to the complete changelog of the update.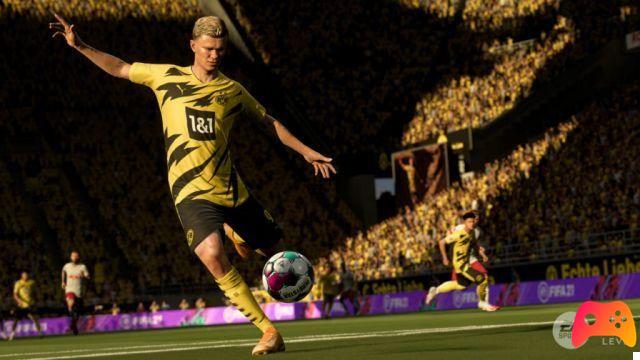 FIFA 22, we remind you, is available starting from 1 October su PlayStation 4, Xbox Series X/S, Google Stadia, PlayStation 5, Xbox One, Nintendo Switch e PC.
► FIFA 22 is a Simulation-Sport game developed and published by Electronic Arts for PC, PlayStation 4, Xbox One, PlayStation 5, Xbox Series X and Google Stadia, the game was released on 30/09/2021 The version for PlayStation 4 came out on 02/10/2021 The version for Xbox One came out on 02/10/2021
Version for PlayStation 5 from 02/10/2021
Version for Xbox Series X from 02/10/2021
Version for Google Stadia from 02/10/2021
FIFA 22 is a beautiful game that cannot be missing from your collection: we have decided to evaluate it with a 80%, if you are interested in learning more you can read the FIFA 22 Review by Salvatore Cardone.