Here are the Stadia Pro titles available in April 2021.
Like every beginning of the month since the launch of the platform, Google offers a new series of titles on Google Stadia that can be redeemed for free if you are subscribe to the Stadia Pro service. Let's find out what they are together the titles for the month of April 2021.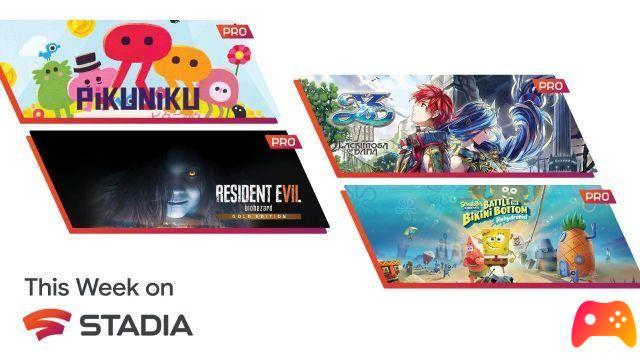 On the occasion of the confirmation that Resident Evil Village will arrive on Google Stadia with a lot of bundles on offer for those who will make the pre-order, Google offers for this month to Stadia Pro subscribers the opportunity to try the dark experiences of Resident Evil 7 Gold Edition for free.
In addition to the edition containing all the DLCs of the seventh chapter of the Resident Evil saga, in April 2021 Stadia Pro users will receive: SpongeBob SquarePants: Battle for Bikini Bottom Rehydrated, Pikuniku and Ys VIII: Lacrimosa of Dana.
► Resident Evil 7 Gold Edition is a game for PC, PlayStation 4 and Xbox One, the video game was released on 24/01/2017 The version for PC came out on 25/01/2017