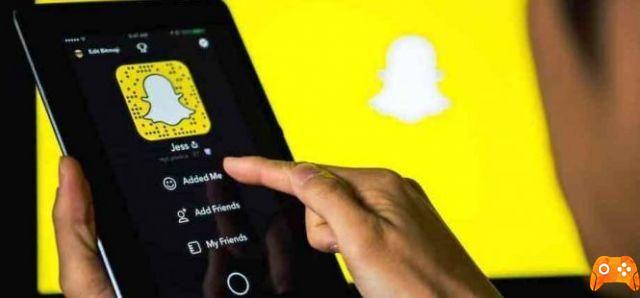 The main reason for using a social network is to stay in touch with other people. However, adding people as friends on WeChat isn't always as easy as expected. This is our case. This Chinese social networking app works quite differently than its competitors, offsetting it with some interesting and complex features.
WeChat Voice Message Unable to Play: How to Fix
For example, it allows you to add friends in various ways and to meet unknown people from all over the world. Stay with us as we explore ways you can make friends with other people on WeChat.
ADD A FRIEND USING YOUR ID OR PHONE NUMBER
Each WeChat account has its own ID. If you know the ID of the person you want to add to your friends list, you can send them a friend request right away.
Open WeChat and go to the "Contacts" tab. It is the second of the four tabs in the menu located at the bottom of the screen.
On the "Contacts" tab, tap the "+" button in the top right corner. A drop-down menu will appear.
Choose "Add Contacts".
To add a friend using their ID or number, tap on the search bar at the top of the screen.
Enter your friend's WeChat ID or phone number. Once done, tap the "Search" button.
If you entered the number correctly, the app will take you to the contact's profile detail page.
Tapping on "Add" sends the person a friend request.
Note: Friend requests last for ten days. If the person does not respond in time, it will expire. You can't send them another friend request.
How to edit messages in WeChat
ADD A FRIEND BY SCANNING THEIR QR CODE
You can also add a contact to your friends list if they share their QR code with you.
Go to the "Contacts" tab.
Tap the "+" in the top right corner.
Select "Scan QR Code" from the drop-down menu.
The app will take you directly to the QR code window where you can scan the other person's code.
LET FRIENDS ADD YOU BY SHARING YOUR QR CODE
In front of the QR code scan, you can show others yours, so they can add you as a friend.
Open WeChat and tap the button with the three dots in the top right corner.
Tap your profile in the drop-down menu to open it.
Select "My QR Code". This will show your code on your phone screen. Show it to the other person so they can scan it and add you as a friend.
PEOPLE NEARBY
If you're feeling talkative, you can use an interesting WeChat feature that lets you add people nearby. However, keep in mind that this goes both ways, as others can add you too. Additionally, they will be able to see the last ten photos you have shared.
To use this feature, open WeChat and go to the "Discover" tab located at the top of the screen. Next, go to "People Nearby", where you can say hello to others. You can add them as friends this way.
SHAKE
Shake is a WeChat exclusive feature that can connect you with a random person who is using this feature. To activate Shake, go to the "Discover" tab and tap the Shake button. After this, all you have to do is shake the phone, which in turn will connect you with another person who also shakes their phone. You can choose whether you want to greet the person you are about to connect with.
DRIFT BOTTLE
This feature allows you to leave a text or voice message that another person should find. The other person then decides if she wants to start a conversation with you. Likewise, you too make the same decision with other users' bottles.
Drift Bottle, also known as Message in a Bottle, can be found in the "Discover" tab.
DELETE A FRIEND
Run WeChat and open the "Contacts" tab.
Tap the person in the list you want to remove from your friends to open their profile.
Tap the three dots in the top right corner and choose "Delete". This action cannot be undone, but you can add them again whenever you want through one of the methods described above.
MAKE FRIENDS
One of the coolest things about WeChat is how many features it has for adding friends. Whenever you feel like making new friends, WeChat makes you happy.
Do you think having so many features for making friends with people on a social network is a good thing? Is there a social network you would like to see implement these features? Let us know in the comments below.
WeChat how to use it - The complete guide
Further Reading:
WeChat what it is and how to use it
How to edit messages in WeChat
How to hide chat in WeChat
How to delete all your messages in WeChat
WeChat Voice Message Unable to Play: How to Fix